Amerlux's Chuck Campagna Appointed Head of Building Solutions Americas Business Unit at Delta Electronics
September 19, 2023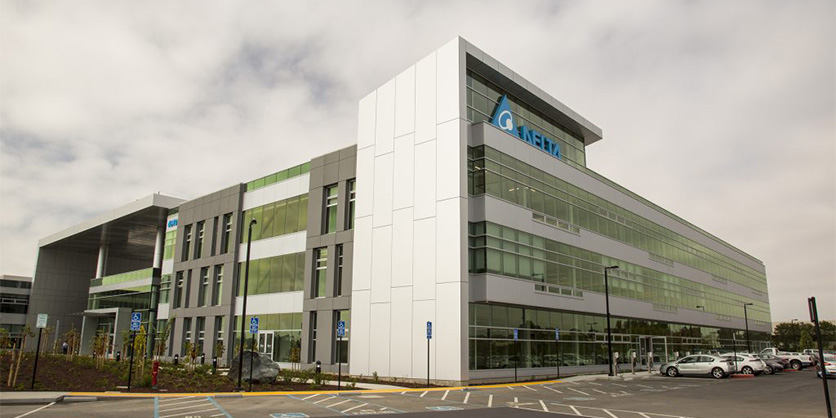 Amerlux's President & CEO, Chuck Campagna, to lead BSABU While Retaining Current Role at Amerlux
Amerlux, an award-winning design-and-manufacture lighting company, announced today that President and CEO Chuck Campagna has been appointed as the Head of the Building Solutions Americas Business Unit (BSABU) at parent company Delta Electronics, a global leader in power and thermal management solutions.
Campagna, who holds a master's degree from Columbia Graduate School's Executive Education Program, has won numerous honors and achieved record growth at Amerlux since becoming the company's top executive in 1999. He will maintain his current position at Amerlux while leading Delta's BSABU.
Delta Electronics also announced that it appointed Hong Wu as the Head of the Surveillance Solutions Business Unit (SSBU). Hong joined Delta in May 2023, bringing with him over 20 years of experience in the IT consulting industry. He has a distinguished career, including 16 years at IBM Taiwan. Prior to joining Delta, he served as the General Manager of IBM Consulting, leading a team of 750 consultants and achieving remarkable growth of over 60% within a span of four years. Hong holds an MBA degree from Pennsylvania State University and a bachelor's degree in MIS from National Central University.
Both appointments are effective from Oct. 1, 2023. To see new lighting solutions from Amerlux, as well as its new corporate video, visit https://www.amerlux.com/ or call 973.850.4342.
More information available here
Related Articles
Lighting manufacturer Amerlux has released a new corporate video that showcases how the architectural lighting company continues to stand apart from the competition by creating comprehensive lighting solutions – not just products – that exceed industry standards and the expectations of the architectural design community