With all of the publicity surrounding ChatGPT in the news media, David Gordon, founder of our sister resource Electrical Trends, decided to "chat" about lighting and find out just how much a machine could accurately determine about the industry. A Lighting Chat With Chat By David Gordon ChatGPT is all the rage lately. People are… Read More…
Research Highlights Opportunity in Smart Device Sales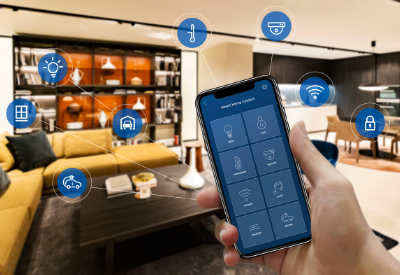 Electrical distributors and lighting showrooms that offer smart home devices need to emphasize their expertise not only as a revenue stream, but also to create the type of customer service that engenders loyalty.
Learn More HERE
---
Latest Articles
With all of the publicity surrounding ChatGPT in the news media, David Gordon, founder of our sister resource Electrical Trends, decided to "chat" about lighting and find out just how much a machine could accurately determine about the industry. A Lighting Chat With Chat By David Gordon ChatGPT is all the rage lately. People are… Read More…

According to The Employee Experience, a newly released study by HR Advisory & Research firm Future Workplace, more than 50% of the 1,614 North American employees surveyed said natural light and views of the outdoors were their most important office perks, edging out benefits such as on-site childcare, cafeterias, medical care, and fitness centers. Key… Read More…
---
Market Research
Approaching its third year, the ArchLIGHT Summit has announced several new partners for its upcoming September 19-20 edition held at the Dallas Market Center (DMC), including the Dallas chapters of the American Institute of Architects (AIA) and Illumination Engineering Society (IES), along with lighting advocacy group Light Justice, which focuses on under-served communities. New sponsors… Read More…

What was originally conceived as a regional lighting show 17 years ago in the most densely populated city and architectural hub in the country has steadily evolved into a premier trade show destination for the architectural lighting community at large. And while the pandemic has dampened subsequent attendance at trade events in nearly every category… Read More…
Sponsored Content
School's Out, Savings Are In!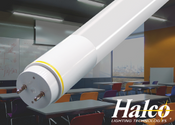 One of the most important school enhancement priorities is lighting. Based on the lighting in the space, using LED T8s can reduce energy consumption by up to 35%. Checkout Halco's LED T8s to enhance your school's lighting this year and positively impact your students and staff.
---
New Products
The Designers Lighting Forum of New York (DLFNY) is ready to launch the 2023 edition of the LEDucation Trade Show and Conference on March 7-8 at the New York Hilton Midtown. Thousands of lighting professionals will be attending two days of networking, education, and discovering new opportunities, and viewing products. More than 380 exhibitors will… Read More…

The ELLE Pendant combines form and function, complementing architectural features while providing a soft, even glow across surfaces. The lens is the light — delivering uniform direct light through the patent-pending Curved Luminous Surface (CLS Optic™) and wide indirect light via the discreet central groove on top, which allows for independently controllable widespread batwing uplight…. Read More…
---
US LightingTrends
This special bi-monthly digest has the broadest reach of those that are involved in all aspects of the electrical lighting design and specification industry across the United States. US LightingTrends is designed to provide lighting professionals insight and intelligence on those developments in the industry that effect design and specification. From corporate news to new technologies, products and insightful opinions, USLT will become your first read in the lighting industry. Published bi-monthly on Tuesdays.