Lightserve Provides Full Service & Intends to Keep Growing
Back in 2012, it may have been hard to believe that a small lighting maintenance and retrofit contractor in Raleigh, N.C. could become a comprehensive resource in the commercial lighting industry, but Lightserve Corporation has had a meteoritic rise over the past decade due to strategic acquisitions.
By acquiring companies with various strengths such as LES (Lighting Energy Solutions), Elite Lighting, Maintenance X3, Illumetek, and Genesys Global's C&l division, Lightserve has been able to diversify into distribution, lighting projects, and lighting maintenance.
"Lightserve has gone from a single-customer maintenance business in 2012 to a national lighting and electrical solutions provider today," notes Doug Stoneman, National Account Manager. An industry veteran with decades spent at GE and Philips Lighting (now Signify), Stoneman joined Lightserve when it acquired Ohio-based Illumetek in 2020.
Retaining employees with specialized knowledge of each business has helped Lightserve keep its competitive edge. For example, Jim Pulk, who was CEO of Illumetek when it was acquired, is still on the leadership team today. "Lightserve picked up Elite Lighting several years ago, which gave us about 35 years of distribution background and experience, and we still have some of those folks — including one who has been with Elite since 1985," Stoneman says. The addition of Illumetek provided Lightserve with a national network and an international footprint for providing services along with distribution. As a result of that acquisition, Lightserve doubled in size.
"If you look at our product offerings now, we have lighting solutions, electrical solutions, EV solutions, and managed services," Stoneman remarks. "Central to our lighting solutions is lighting supply and distribution, which is supplied by several warehouses in North Carolina."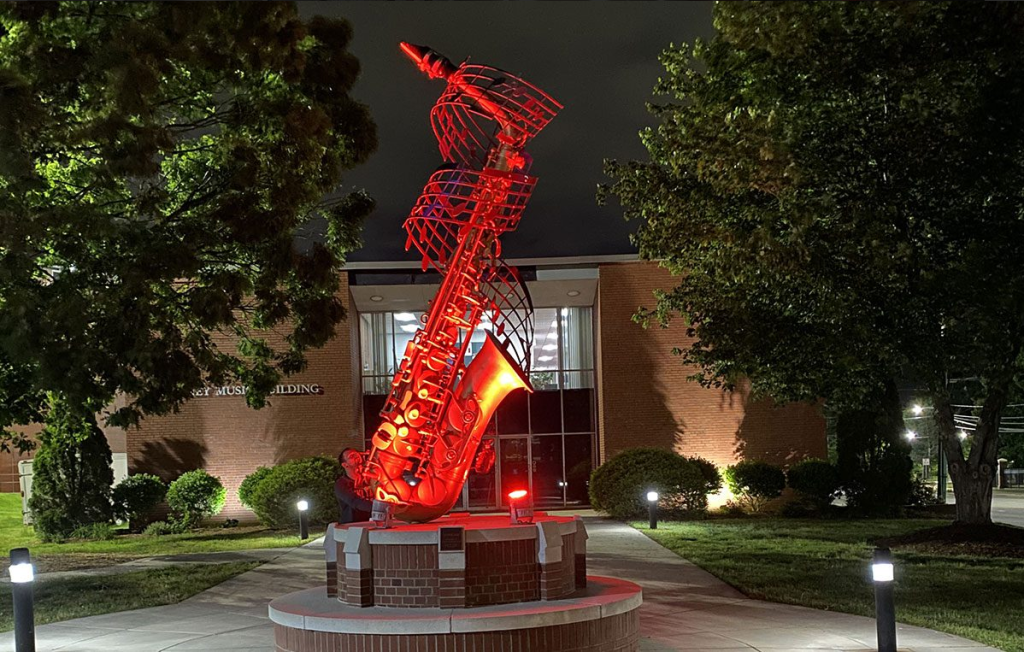 In its distributor role, Lightserve works with the major manufacturers in the industry as well as some smaller entities. "We still have a number of retail customers maintaining fluorescent lighting systems. During the pandemic, a lot of the brick-and-mortars pushed off any kind of maintenance and upgrades," Stoneman explains. "Once they came out of that, they had to get back up to speed very quickly from a maintenance standpoint. Now they are starting to upgrade those stores, but they're doing it one at a time."
Fluorescent Retrofits Are Still Big Business
The lighting industry may be focused on LED, but the retail world is worried about containing costs, according to Stoneman. Vermont and California have passed bans on fluorescent lighting starting in 2024, however, until that point, many maintenance tasks will still include replacing fluorescent tubes. "We're talking to these customers now so that they can schedule store upgrades over the next 18 months rather than waiting till Q4 of 2024," he says.
To maximize customer savings, Lightserve also manages utility rebates and works with companies doing large retrofit projects. " Our goal with a retrofit is to make it work for them, and the rebate is just the gravy on top. We manage a lot of that rebate process for [our customers]," Stoneman states, adding, "When energy savings becomes mandated by the government, the incentives tend to dry up. Right now there are still incentives available, so this is when you should be doing those upgrades."
Retail Is Still Growing, Just in a Different Way
There are some who believe the retail sector has weakened, and others, like Stoneman, who believe it's still a viable category if you study where the market is headed. "Contrary to popular belief, brick-and-mortars are not dead; they're just becoming specialized," he says. "The heartland of the country has a lot of opportunity, and we're finding success with smaller retail store chains in that market." Lightserve also finds the grocery and food business to be strong, and it regularly does both maintenance and new work in that sector.
Distribution centers are still a good target, according to Stoneman, as well as cold storage facilities for distributed food supply, which is especially apt since LEDs operate better in cold temperatures than fluorescent. In addition to working regionally, Lightserve also has national customers who need design and MRO services.
Offering such a wide spectrum of services is what makes Lightserve stand out. "We have project managers and auditors in-house," Stoneman comments. "From audit and design to controls and commissioning – the whole nine yards – that's where we excel."
What Does the Immediate Future Hold?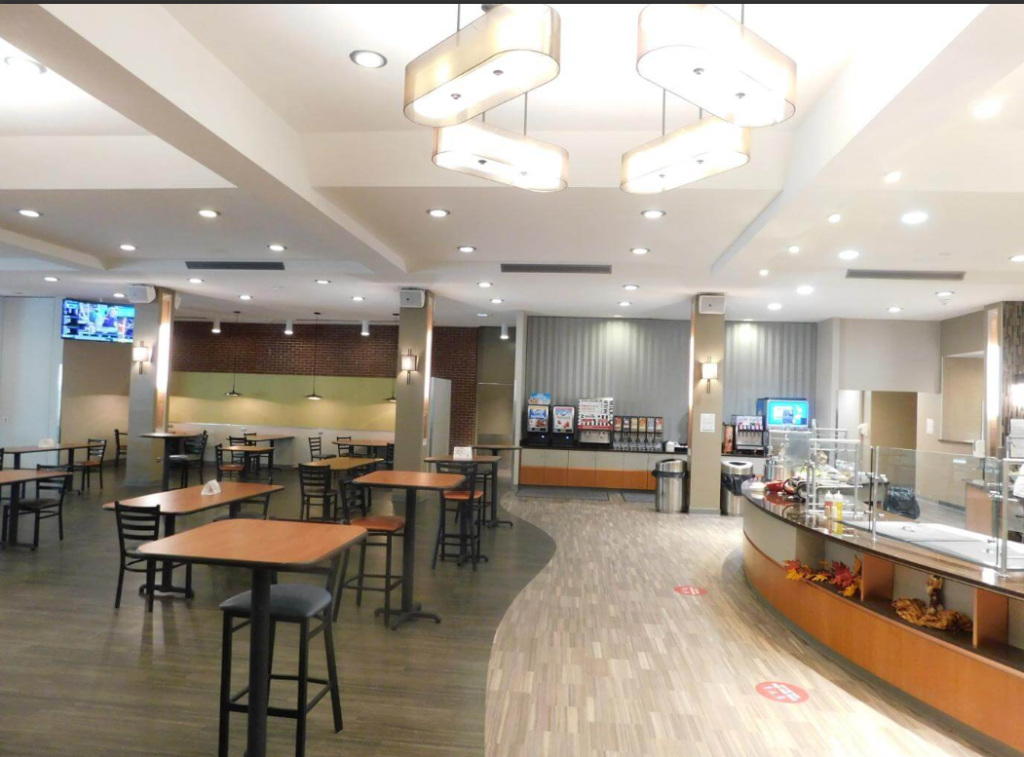 The changing world of retail, with new store configurations and smaller footprints, is just one area where Stoneman sees opportunity. Lightserve has also worked on very large school district projects with ESCO (Energy Service Companies) partners that are utilizing the IRA (Inflation Reduction Act) monies.
"We've done some university work where it's not always about energy savings," Stoneman recounts. "For one university that we've done a lot of work with, the biggest concern was aesthetics. [In addition to energy savings] they're trying to attract students, too, and they need their spaces to look refreshed." With so much old fluorescent technology still in place at schools and universities, many of these renovations could pay for themselves through rebates.
The fluctuating economy and rising interest rates have also had an impact. Customers need to have their properties updated, but they must consider whether any additional inflationary pressure will be on the horizon.
"Now is the time to talk to them because you can impact their bottom line by not only getting them utility rebates, but also financing," Stoneman says. Due to the incentives currently out there, they might not have to spend a lot of money to see a positive impact on their bottom line. "When the economy is [going strong], they'll say, 'I don't have time to talk to you about my lighting because I'm making all the money I need from what I sell/produce or the service I provide,'" he comments. That all changes in a tough economy.
""I think there is opportunity in tough times, but we just have to come alongside our customers and be more open to what they are looking for and have solutions that are tailored to them," Stoneman states. "That's why I love our customer engineering group. Whether it's customer engineering or our managed services group, [we ask] what do you need for your budget, what are you looking for, and what level of specification do you need?"
Still a Ways to Go
Not everyone is ready to fully embrace new technology. For example, Lightserve still has many clients who ask for LED tubes rather than new fixtures. "Why is that? Well, it's what they're used to," Stoneman remarks. "They're used to having fixtures that they stick up in the ceiling for 25 years and just replace parts." Unlike fluorescent fixtures (in which lamps are routinely replaced), the first component needing replacement in an integrated LED fixture will most often be the driver. Installing LED tubes– typically those that bypass and eliminate the ballast – mimics the systems they are accustomed to. "While new LED fixtures are the best long-term solution, at the end of the day you're pulling fixtures out of the ceiling. "At some point, we [the industry] have to measure the sustainability of taking a lot of material out of ceilings and throwing that into the landfill instead of just recycling light bulbs and ballasts – what IS the most sustainable approach? There is not a one-size-fits-all answer, either. You have to ask questions such as, are the fixtures 5 years old, or are they 25 years old?" he comments.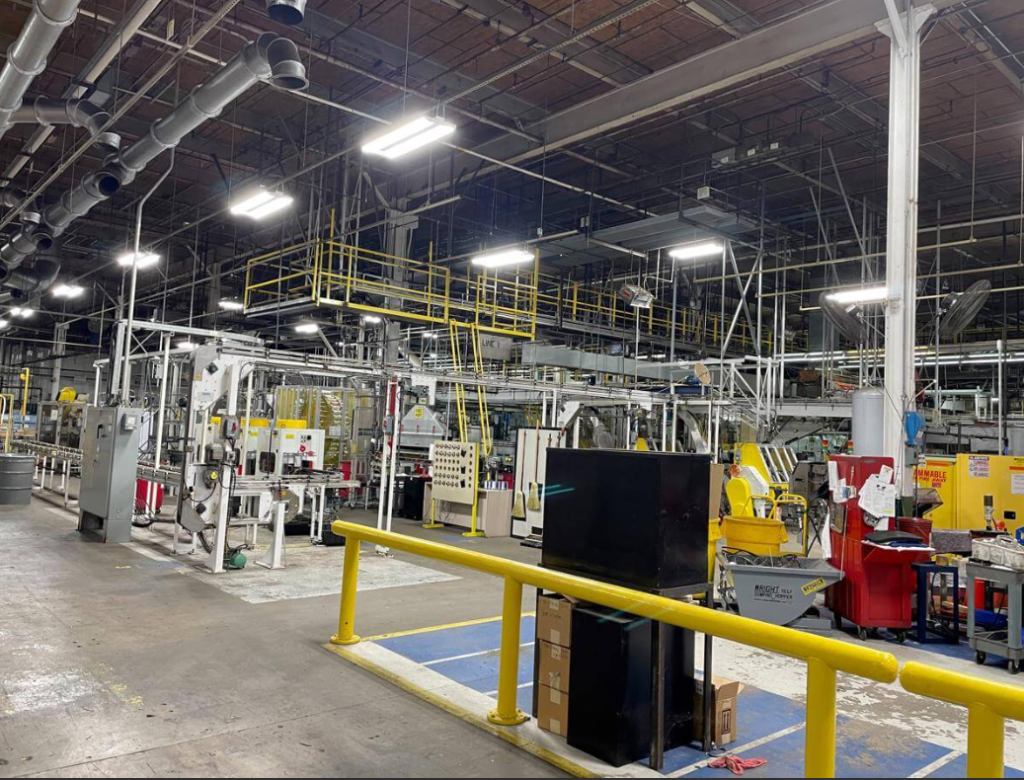 While the controls market has been a growth area for manufacturers, customers have been slower to embrace it. "Ten years ago, probably 3% of our lighting was actually even controllable, let alone connected," Stoneman says. "So let's first get dimming in place everywhere, which LED allows you to do. "Fortunately, there's not a huge upcharge on the fixture end, as most LED drivers have control capability built-in, so now we can start seeing more control come into play. There's certainly some future-proofing you can do. With LED, we're trying to educate our customers on where to go next."
As big as Lightserve has become, there is room for it to expand into additional categories and services, making it a company to watch in the industry.