2024 Call for Entries: IESNYC Lumen Awards Project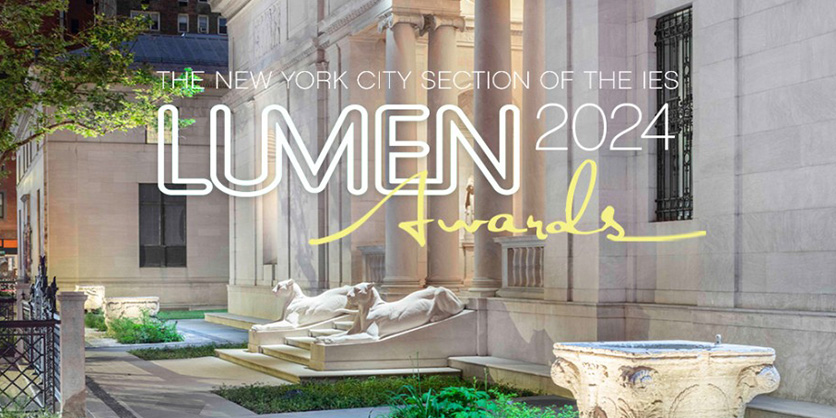 Get Your Projects Ready to Submit!
Since 1968, the IESNYC Lumen Awards program has publicly recognized lighting design members whose exceptional professionalism, ingenuity and originality in lighting design has culminated in some of the world's most innovative lighting projects. We invite you to join the ranks of this esteemed group of designers by submitting your most innovative, inspiring, and outstanding lighting designs!
Awards are presented in the following categories:
Lumen Award of Excellence
Highest level of achievement for a permanent architectural application
Lumen Award of Merit
Meritorious achievement for permanent architectural application
Lumen Citation
Special recognition for a permanent or temporary lighting installation, technical detail, portion of a single project, or other work.
Submission Deadline: January 12, 2024
For details on Eligibility, Submission Requirements, Rules, Schedule, and Helpful Tips click on this link below:
More information available here
Related Article
The New York City Section of the Illuminating Engineering Society (IESNYC) has announced the recipients of the 2023 Lumen Awards, which were presented at the 55th Lumen Gala held on June 15 at Pier 60 in Chelsea Piers. The Lumen Awards and Gala, a distinguished program of the IESNYC, is a platform that highlights and celebrates excellence in lighting design.