Infrastructure Bill to Make Adaptive Headlights Legal in the U.S.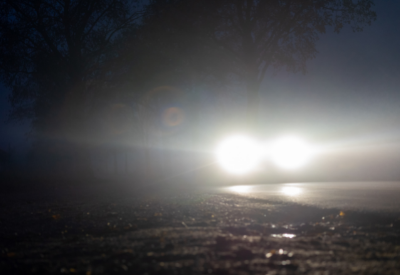 November 24, 2021
Thanks to the recently passed infrastructure bill, the U.S. auto market can join Europe and Canada in offering adaptive lighting technology in its vehicles to improve driving conditions.
European drivers have enjoyed the benefits of LED adaptive driving beam (ADB) headlights for several years, experiencing less glare and more precise forward illumination — not to mention reportedly fewer nighttime accidents as a result. In 2018, Canada followed Europe's lead, allowing both ADB and the adaptive forward-illumination system (AFS) in its cars.
What was unusual about Canada permitting the technology ahead of the U.S. is that typically the Canadian-American auto markets are closely tied together, with manufacturers conveniently equipping vehicles identically on both sides of the border for easier production and sales. In this case, Canadian authorities found the ADB and AFS systems to be worth the expense of breaking with tradition.
Until the passing of the infrastructure bill by Congress this month, it was an old safety regulation (circa 1967) that kept adaptive lighting technology from being used in America. The sticking point was having the high and low beams working in tandem, as they do with ADB technology, instead of the American standard of being independently controlled. The recent infrastructure bill contains a section that amends Section 108 of the Federal Motor Vehicle Safety Standard, which would allow the use of adaptive driving beam headlamp systems on vehicles.
LEDs' Role in the Change
Ever since LED replaced halogen as the preferred vehicle headlamp source among auto makers, there have been consumer complaints of brightness and glare causing temporary blindness to drivers on the road. The problem has only increased with the availability of after-market LED bulbs. (Little-known fact: after-market LED replacement bulbs are illegal, according to the National Highway Traffic Safety Administration, but tickets for violations are rarely issued.)
There are even grassroots movements to ban blinding headlights – for example, nearly 26,000 people have signed a petition on Change.org asking for a ban on bright LED headlights – as well as organizations such as the Soft Lights Foundation, which aims to persuade local, state, and county governments to regulate artificial visible light overall in the name of health and safety.
In 2016, the Insurance Institute for Highway Safety (IIHS) developed a headlight ratings system in effort to reduce the number of nighttime crashes. According to IIHS, the program has been successful.
According to IIHS' research, nighttime crash rates per mile are nearly 20-percent lower for vehicles with headlights that earn a "good" IIHS rating compared with those with a "poor" rating. For vehicles with "acceptable" or "marginal" headlights, crash rates are 15- and 10-percent lower than for those with poor ratings respectively.
"Driving at night is 3 times as risky as driving during the day," says IIHS Senior Research Engineer Matthew Brumbelow. "This is the first study to document how much headlights that provide better illumination can help."
The introduction of ADB and AFS systems to the U.S. market should further improve these crash rates as well as lessen instances of temporary blindness among nighttime drivers.
Automotive Lighting Certification Program
Independent of the infrastructure bill's passage, the need for staying abreast of automotive lighting technology became the impetus for a relatively new program offered by Oakland University's School of Engineering and Computer Science Professional And Continuing Education (PACE) located in the Detroit Metro area. The Automotive Lighting Certification program provides students with a solid foundation in automotive lighting technology and offers the opportunity to interact with those already in the field.
The 12-week, 72-hour online program covers fundamental topics, exposing students to Optics and LED Lighting, Electrical and Electronics, Design and Testing, Manufacturing Processes, and Marketing. The program is organized into three modules. Module one covers terminology and components, plus styling, light generation sources, physical optics, optical design, and mechanical interface. Module two covers safety in automotive lighting and an introduction to electronics and electrical design, sensor interfaces, thermal design, electromagnetic compatibility, testing and validation, moisture management, and autonomous drive. Module three centers on manufacturing and marketing.
In previous classes (pre-pandemic), students have been able to visit automotive lighting manufacturers to observe the process first-hand. The total cost for the twice-yearly program is $3,600; a PACE Certificate of Achievement is awarded upon successful completion.
The Bottom Line
LED lighting and emerging lighting control technology will be responsible for helping to make the driving public safer on American roads — at least when it comes to the new car market. As with most technological advances, changes will arrive at the luxury end first before trickling down to the mass market. The challenges of enforcing regulations outlawing inferior and poor performing LED replacement headlights in the after-market will most likely still plague many communities and will need to be addressed. Additional improvements to the automotive lighting sector include laser light projection technology, which is still under development.