2024 IALD Election Results Announced
November 21, 2023
The global community of lighting design professionals is invited to join the IALD in congratulating four newly elected members of the Board of Directors, as well as two freshly elected and one re-elected members of the Membership Committee.
All new terms are set to begin 1 January 2024.
IALD Board of Directors
The eleven-member Board of Directors is the governing body of the International Association of Lighting Designers. The Board meets quarterly to provide strategic and financial oversight and direction to the CEO, who manages the organization on behalf of the Board.
Directors At Large
The IALD Membership Committee
The Membership Committee determines the acceptance or rejection of any applicant to voting/non-voting grades of membership based on its collective judgment and the guidance of the IALD Membership Criteria and Guidelines Document.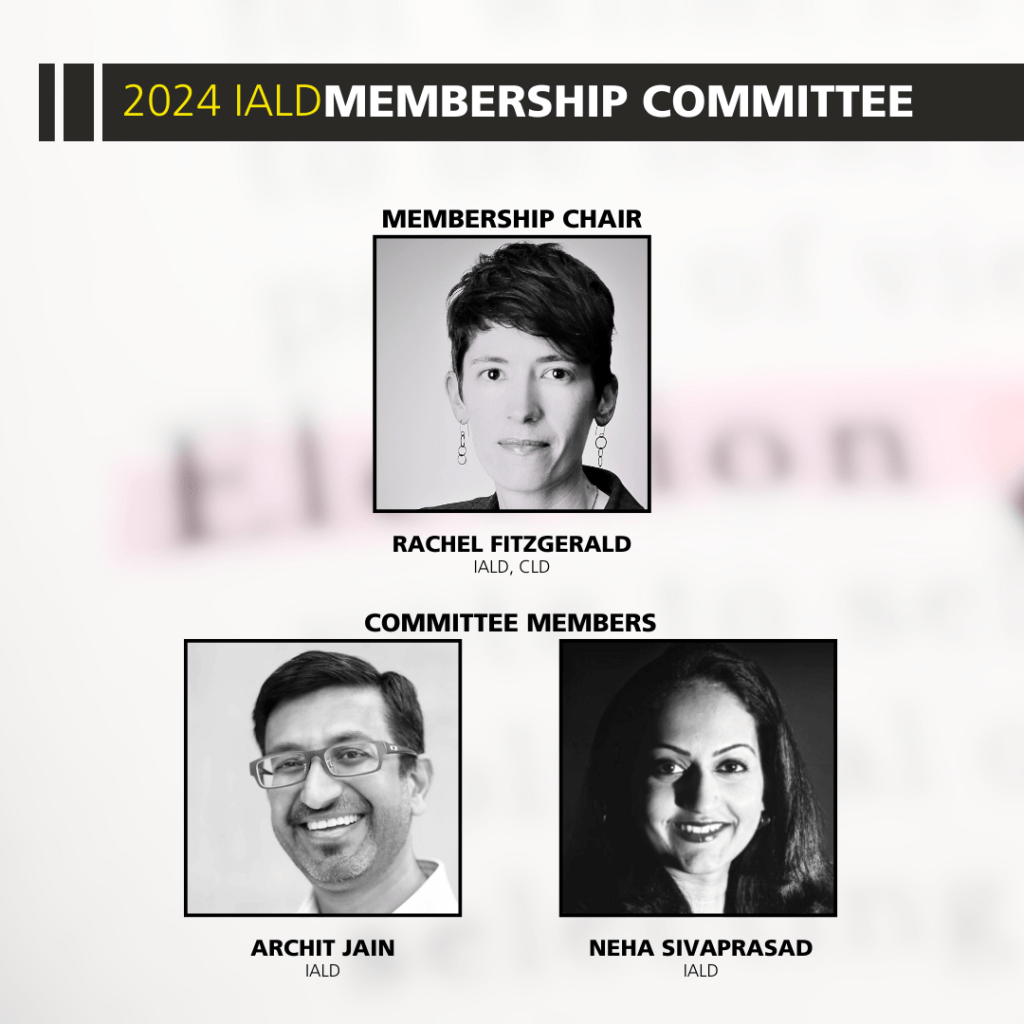 Membership Committee, Membership Chair:
Membership Committee, Committee Members
A warm welcome to all our newly elected individuals!
More information available here
Related Article
IALD Enlighten Americas 2024, the pinnacle of the lighting design industry's leading conference series, will be taking place in the picturesque Rancho Bernardo region of San Diego, California in October 2024.