FRM and Bell & McCoy Join Forces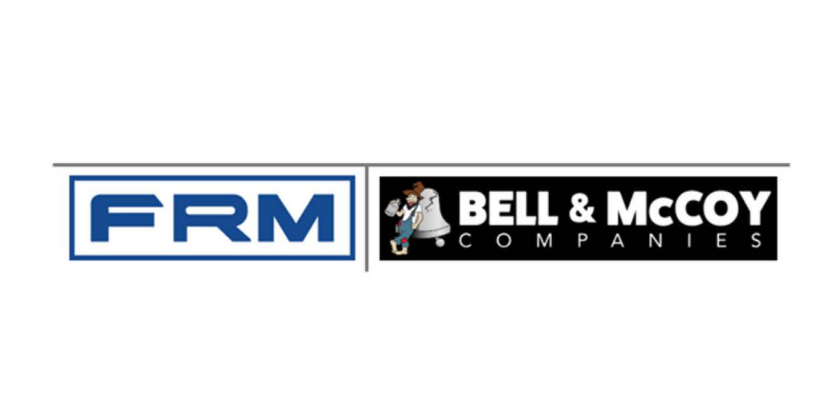 FRM – which has locations in Tampa, Norcross, Ga., and Charlotte – has merged with Bell & McCoy Companies, which covers the states of Texas, New Mexico, Oklahoma, Arkansas, Tennessee, Louisiana, Mississippi, and the Florida Panhandle.
Both companies have 50+ years of experience as leading manufacturers representatives and share common values related to their culture, employees, manufacturers, and customers. Together, the companies will reach customers throughout 13 states in the South, Southwest, and Southeastern U.S. and Puerto Rico. The companies have 500+ employees dedicated to serving their customers' needs.
"I could not be more excited and pleased with the potential of this merger," noted Mark Fink, Managing Partner of FRM Companies. The Bell & McCoy Companies' strength and relationships will add to the strength of the FRM relationships and make this a great partnership that will better serve our customers, manufacturers, and employees alike."
Chris Coursey, President of Bell & McCoy Companies, commented, "FRM is a clear leader in the manufacturer's representative world, and a firm that we at Bell & McCoy Companies have always held in the highest regard. This merger creates a partnership that will truly bring together the strengths of two of the top manufacturers representatives. We have only begun to scratch the surface on how we can learn from the experience of one another to further expand our businesses."
Bell & McCoy Companies also recently completed the acquisition of J.S. Cotney, Inc., a Birmingham-based company. The team at Bell & McCoy Lighting and Controls of Alabama, also situated in Birmingham, will now include Steve Cotney, Greg Cotney, Regina Compton, and Wendy Wadley. Established in 1978, J.S. Cotney, Inc. is recognized as a top specification agency in the industry.
Related articles