Current Expands Relationship with Bell & McCoy
By David Gordon
September, 7, 2023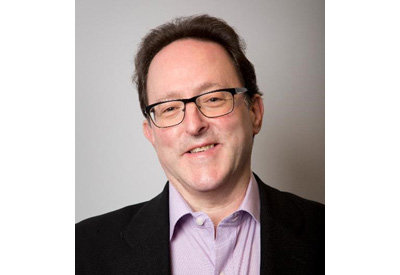 The Southwest lighting market underwent change last week with Current Lighting announcing that its HLI brands will now be represented by Bell & McCoy. According to its announcement.
"Current™ has chosen Bell & McCoy Lighting and Controls as its representative in the Texas, Oklahoma, Arkansas, Louisiana, Mississippi, Western Tennessee, and Alabama-Florida-Mississippi Panhandle markets for the HLI Brands and GLI Roadway Portfolios (GLI Roadway Portdolio excluded from Alabama-Florida). Effective September 1, 2023, this partnership expands upon Bell & McCoy's existing representation of Current's GLI Brands portfolio in Texas and Oklahoma.
Bell & McCoy's established market experience and strong customer relationships combined with Current's innovative lighting and connected controls solutions enables a best-in-class experience for our valued customers.
"Bell & McCoy is a well-respected agency with experience in a variety of market segments which seamlessly aligns with Current's brand/product portfolios," Current Chief Commercial Officer Chip Taylor said. "Their representation of the HLI Brands Portfolio will delight the customers and we are excited about the expanded partnership," Taylor said.
Bell & McCoy area representation by Current portfolio:
HLI Brands Arkansas, Alabama Panhandle, Florida-Mississippi Panhandle, Louisiana, Mississippi, Oklahoma, Texas, Western Tennessee
GLI Roadway Arkansas, Florida-Mississippi Panhandle, Louisiana, Mississippi, Oklahoma, Texas, Western
Tennessee
GLI Brands (Luminaires) Central and Northern Alabama, Oklahoma, Texas
GLI Brands (GE Lamps) Oklahoma, New Mexico, Texas
Chris Coursey, Principal Bell & McCoy said, "This has come full circle for us. We started our lighting business 17 years ago with Hubbell in Houston. Joining the forces of our independent brands with Current enables us to take best-in-class Indoor Lighting, Outdoor Lighting and Lighting Controls to the market. This will provide fuel to invest in growing our Bell & McCoy family and continued expansion across the market."
Takeaway
This was a major change in the market as previously Current's brands had split representation in this geography with much of the territory represented by Hossley Lighting & Power (in some areas they had the line for 25+ years)! whereas Bell & McCoy only had the GLI (formerly GE) brands in Texas and Oklahoma … so a major "win" for Bell & McCoy.
While we have no "insider knowledge" of why the change, a couple of suppositions:
Territory. Bell and McCoy covers a much larger territory than Hossley as two other agencies are affected (Lighting Partnership Gulf Coast and Lighting Associations (Houston). So, it's moving to a larger agency, "easier" agency management for Current, potentially more resources across the entire footprint.
Does it portend a brand aggregation strategy for Current Lighting? At least with agency representation? All brands under one sales organization within a territory … possibly. And they would not be the first manufacturer who, due to industry consolidation, decided to streamline its sales organization (other lines, albeit non-lighting, are currently evaluating this and, in some markets, doing it).
And knowing Don Henderson at Hossley, he has a plan for continued growth. They are a strong, resourceful agency that supports electrical and lighting manufacturers and will continue to be a force in the market. Current had a nice challenge … at least two quality agencies to choose from.
We've noticed a number of significant line changes, in many product categories, this year. Essentially "times are changing". Some of this is rep strategy (territory reach and people change). Some is manufacturer change (consolidation and people). And only in rare cases does it appear to be systemic underperformance (as this would have been addressed sooner.)
Congratulations to Current Lighting and Bell and McCoy.
More information available here