Acquisition of Cree Lighting US, E-conolight, and Cree Lighting Canada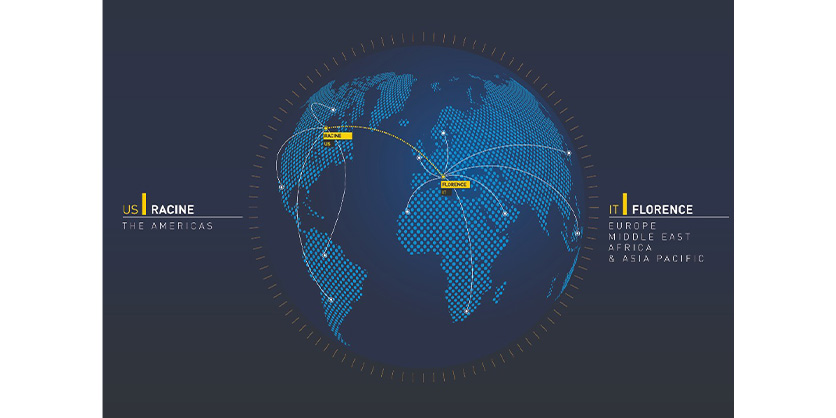 The acquisitions solidify ADLT Lighting Group's position as a global leader in the lighting industry and reinforce its commitment to innovation and excellence.
The ADLT Lighting Group is thrilled to announce the successful acquisition of Cree Lighting US, E-conolight, and Cree Lighting Canada on September 8th, 2023, marking a significant milestone in the company's ambitious growth strategy.
Cree Lighting, headquartered in Racine, Wisconsin, has a rich history of pioneering LED lighting technology. Founded in 1982 by Alan Ruud as Ruud Lighting, the company introduced the industry's first widely adopted LED luminaires in 2007. In 2011, Ruud Lighting became a key acquisition of Cree Inc. (now known as Wolfspeed, Inc.), and the resulting Cree Lighting US has maintained its market leadership in a wide range of LED lighting products.
This acquisition follows ADLT Lighting Group's purchase of Cree Lighting Italy in June 2022 and the acquisition of the rights to manufacture and sell HID and LED products bearing the EYE and other Iwasaki trademarks in the US and Canada, along with the "Applied Optix" business specializing in spectrographic services and equipment earlier in 2023. These strategic moves have enabled ADLT Lighting Group to achieve its goal of becoming one of the world's foremost lighting companies.

Mr. Sabu Krishnan, CEO of ADLT Lighting Group, expressed his enthusiasm for the new additions to the ADLT family.
"I want to extend a warm welcome to all members of Cree Lighting, E-conolight, and Cree Lighting Canada as they join the ADLT Lighting Group family. To both our longstanding and newly acquired team members, I encourage you to embrace this opportunity and unite with us in our commitment to accelerated growth and industry leadership. Together, we embark on an exciting journey of personal and professional achievement. Thank you all for your unwavering loyalty and hard work."

Mr. Sabu Krishnan,
CEO of ADLT Lighting Group
The enhanced lighting platform achieved through these acquisitions, coupled with the significant manufacturing capabilities in Racine and Florence facilities, positions ADLT Lighting Group for continued growth and innovation in the lighting industry, providing outstanding service to even more clients all around the globe.
More information available here
Related Article
IDEAL INDUSTRIES, Inc. has sold Cree Lighting to CLNA Holdings, LLC, A member of the ADLT family of lighting companies. ADLT is a global innovator and manufacturer of energy efficient lighting fixtures and materials with 25+ years of lighting industry experience and a global portfolio of complementary businesses. The terms of the deal are confidential.