GE Announces First Quarter 2021 Results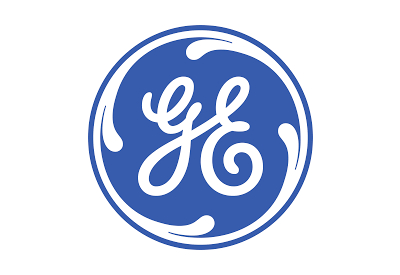 May 5, 2021
GE announced results for the first quarter ending March 31, 2021.
GE Chairman and CEO H. Lawrence Culp, Jr. said, "I am proud of the GE team's solid first quarter results, despite a still difficult environment for Aviation. We are improving our cash performance and profitability with Industrial free cash flow growth of $1.7 billion year-over-year, excluding BioPharma, and organic margin expansion across all segments, except Aviation. This continued progress sets us up well to deliver on our 2021 commitments."
Culp added, "Our recent GECAS transaction serves as an important catalyst in our transformation to a more focused, simpler, and stronger industrial company. At the same time, our businesses are building momentum by accelerating our lean and decentralization efforts. We are shifting more toward offense and capturing opportunities in the energy transition, precision health, and future of flight. I am confident we are well positioned to drive profitable growth, achieving high single digit free cash flow margins over time and creating long-term value for shareholders."
GE continues to build momentum on a stronger foundation:
Simplifying and strengthening GE: The recently announced GECAS and AerCap transaction focuses GE on its industrial core and provides cash and a meaningful equity stake for further upside and flexibility as the aviation industry recovers. GE expects to use the proceeds from the transaction to further reduce debt for a total reduction of more than $70 billion since the end of 2018.
Accelerating lean & decentralization: GE's lean transformation is scaling company-wide, driving sustainable performance, including improved safety, quality, delivery, and cost, as well as high-quality revenue and cultural change. Coupled with significant decentralization efforts, GE is enabling improvement at deeper levels of the organization across nearly 30 P&Ls to drive greater accountability and move action closer to customers.
Investing in technology and serving customers: Driving organic growth efforts through new product introductions and services capabilities. Recent wins across our portfolio include:
Energy transition: Secured largest combined Onshore Wind project in Renewable Energy's history, consisting of more than 530 turbines for the 1.5GW North Central Wind Energy Facilities in Oklahoma. Began first commercial operation of Gas Power's 9HA.02 gas turbine, the world's largest and most efficient gas turbine, at Southern Power Generation's 1.4GW plant in Malaysia.
Precision health: Launched new, innovative solutions to support clinicians treating patients at the point-of-care, assisting clinicians fighting COVID-19. Vscan Air™, a wireless, pocket-sized ultrasound with whole-body scanning capabilities, delivers high-quality images directly to the clinician enabling sharing with patients in real-time. Also launched Venue Fit™, a simplified, compact, intuitive ultrasound, as well as an industry-first AI offering for cardiac imaging and a tool to display lung abnormalities on the Venue™ and Venue Go™.
Future of flight: Secured agreements from Southwest Airlines for CFM International's LEAP-1B engines to power 100 Boeing 737 MAX 7 aircraft, along with a long-term services agreement, and Scandinavian Airlines for CFM's LEAP-1A engines to power 35 additional A320neo family aircraft, also with a long-term services agreement, valued at $2.9 billion. CFM's LEAP engines reduce fuel consumption by 15% compared to CFM56 engines.
Go HERE for the full release.