Decontaminating Your Equipment and Workspace With UV-C Light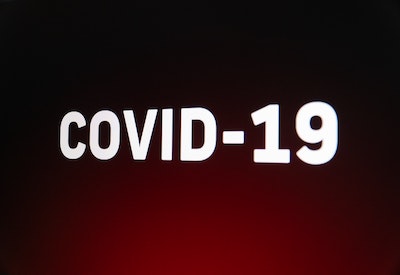 September 8, 2020
UV-C light is a key component to sterilizing workspaces and equipment. UV-C light kills viruses and bacteria, and has been proven to kill coronaviruses like SARS and MERS. As of June 2020, it is being used all around the globe for this very purpose.
In addition, UV-C light is a method approved by the Centers for Disease Control and Prevention (CDC) to decontaminate personal protective equipment (PPE) so it can be reused during N95 mask shortages. The Canadian government is using UV-C within its headquarters to sterilize important workspaces. Subway stations in New York are using UV-C to decontaminate the cars for safe passenger rides. UV-C is a well-established, proven technology that is becoming popular in the wake of the coronavirus (COVID-19) pandemic, but one question about UV-C is how to use this light. How can it be used for equipment sterilization? How can you use it to protect yourself, your employees and your customers?
What is UV-C?
UV-C light is a type of ultraviolet light on the electromagnetic spectrum that is invisible to the human eye. It uses short-wavelength ultraviolet radiation that is blocked from entering the planet by the ozone layer — but it can be recreated on Earth. It is the type of wavelength that allows UV-C light to effectively enter and penetrate the RNA cells of microorganisms, damaging the nucleic acids within. This renders bacteria and viruses inactive and unable to survive.
It is important to remember that UV-C also can be harmful to humans. The same wavelength that can enter the RNA of microbes can damage unprotected human skin and eyes. It is of the utmost importance to take special safety precautions when handling UV-C light.
UV-C benefits
UV-C LED light has numerous benefits that should be taken into account when you are evaluating your decontamination needs. The biggest benefit is that UV-C LED lights have no chemicals, no toxins, and will effectively kill viruses and bacteria with the light output. This allows you, your employees and your customers to stay safe. Furthermore, UV-C LED light is a low-touch and easy to use method to decontaminate your space.
Set up the lights in the desired decontamination area and by using a delay timer, start the sterilization once all humans and animals have left the area. Other benefits for companies:
• a UV-C LED light also can be rented out to customers. Outline the risks associated with UV-C lights in your rental contract to waive any liability.
• the lights are virtually maintenance free. They are durable LED chips that contain no toxins or glass, and the LED chip is guaranteed to last for 30,000 hours.
Using UV-C lights to decontaminate the workspace
There are countless configurations available for each unique space and area. There are a few key points to highlight which will help your decontamination process.
First, determine the size of the area you want to decontaminate. When looking at your area, think about the measurements of the room or object. Are there shadows or barriers that would influence the light output towards the desired decontamination area?
Second, how quickly do you want to decontaminate? Is this something you want to decontaminate during the day? Would you prefer to leave it overnight to clean while everyone is away? The desired decontamination time will indicate how many lights are needed to kill the virus/bacteria within a specific time frame.
Once these questions are answered, it is time to evaluate how to set up the lights. The light range will spread in 60 degrees and can reach a far distance. However, the farther away the desired destination, the longer it takes to decontaminate. With that in mind, it is important to keep the desired decontamination space/object as close to the light as possible with no light barriers or shadows. If there are shadows, you may need to reanalyze the setup or purchase more lights.
Before purchasing, talk to the UV-C manufacturer for decontamination layout assistance. They can help to optimize the best UV-C layout for your area. When using UV-C light in a main room, a delay timer would be an ideal accessory. Since UV-C is harmful to humans and animals, everyone must evacuate the space before the light energizes. A delay timer can be used here to provide enough time to ensure everyone has evacuated.
These techniques can be utilized to decontaminate equipment as well. The light needs to be as close to the equipment as possible, the UV-C light needs to touch every aspect of the equipment to fully disinfect it. Setting up an equipment layout uses the same strategies as highlighted above.
A common sterilization method for smaller equipment is to place UV-C lights within an old sea container, creating a UV-C decontamination box. Thoughtfully place the equipment in the middle of the container and then decontaminate the equipment from all sides and angles.
2 UV-C light checklists
• Before purchase
1. Research what UV-C light is and understand the cautionary aspects.
2. Determine the space/area/equipment you wish to decontaminate.
3. Figure out how many shadows you have or any objects that obstruct the light.
4. Decide how and when you want to use UV-C for sterilization.
5. Find a reliable, reasonably priced UV-C manufacturer.
6. Figure out the light placement needed for proper decontamination. Some UV-=C manufacturers can provide layout assistance.
• UV decontamination checklist
1. Make sure lights are placed in the proper areas and no objects are in the way to obstruct the light.
2. Be sure the room has been evacuated.
3. Place warning signs outside of the room to alert people of UV-C decontamination in progress.
4. Plug in lights outside the room once all is ready.
5. Set a timer for the amount of time you need to decontaminate.
6. Enter the room only when you are certain the light has turned off.
This article was first published online by Lind Equipment; www.lindequipment.net/blogmain/2020/8/4/ara-decontaminating-with-uvc-light.