Legrand adorne® Wave™ Switch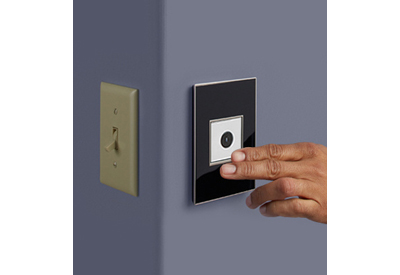 February 23, 2021
The Wave Switch features hands-free technology that allows you to control lights with a wave of your hand, for a germ-and-worry free option that also adds contemporary style to any space. Use on its own to control a light or fixture from a single location, or pair with a second switch or dimmer to control a single light source from two locations. Made exclusively for use with screwless Wall Plates from the adorne® Collection, sold separately.
• Installs in 15 minutes or less, fitting into an existing electrical box. No new wiring required for typical installation.
• Features innovative touchless control for a convenient, germ-free way to turn on lights…all it takes is a simple wave.
• More color options available to fit any style, including finishes to match current hardware and lighting trends.
• Complete the look with a stunning, screwless adorne® Wall Plate, not included. Available in a range of contemporary colors and finishes. Coordinate with other designer switches & outlets.
Go HERE for more information.