A-Light Introduces Configurable Relay Luminaire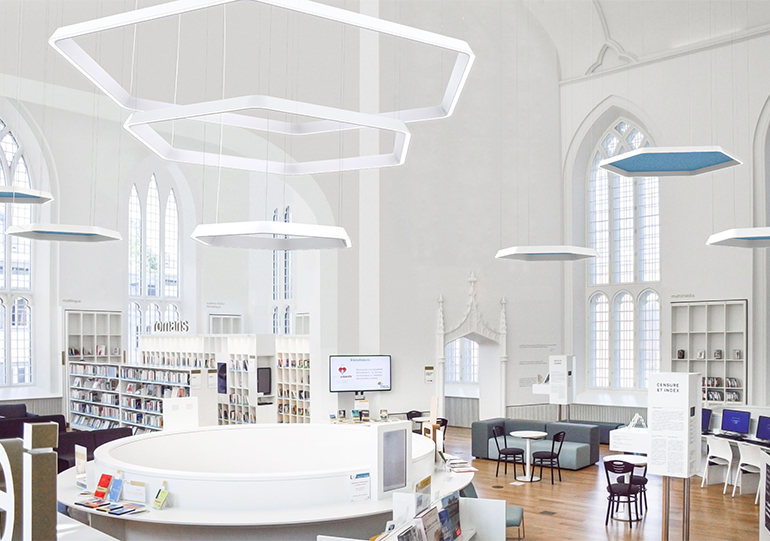 July 23, 2021
A-Light™ is pleased to announce the introduction of its Relay luminaire. With curved and softened design elements, Relay can be configured into diverse geometric patterns with a seamlessly lit shape.
Relay luminaires are designed for high ceilings such as offices, libraries, high-end retail or food markets, and upscale gyms and recreational facilities such as yoga studios.
Designers have the versatility to construct many contours and patterns with Relay. Corner options are available in 90- and 120-degree angles to enable the creation of diverse shapes. Relay luminaires offer an opportunity to experiment with dimensions or configure multiple shapes to create an entirely new form. Unique designs and custom colors can be developed in collaboration with A-Light's Customer Care team.
High-performance TIR optics provide controled and efficient light. The luminaire can be specified with direct or indirect illumination, or a combination of both. Relay's direct lighting offers reduced glare continuous illumination throughout the fixture, including corners. Indirect lighting features multiple batwing distributions, to highlight ceiling elements.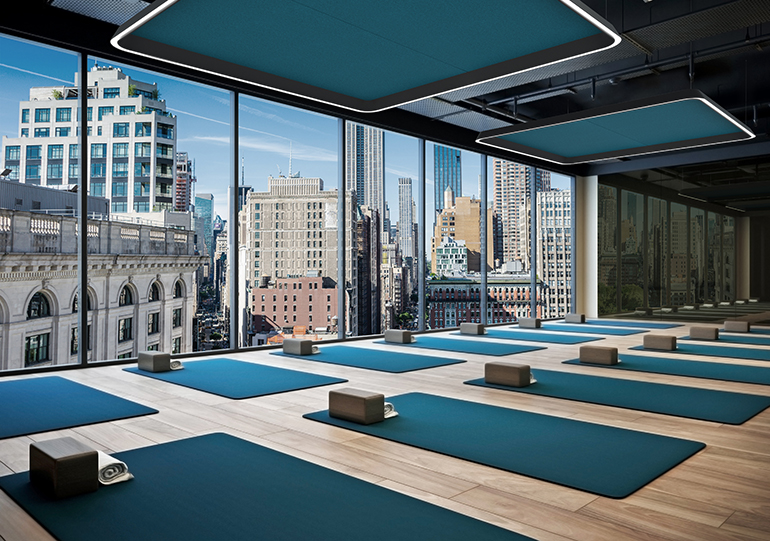 Additional flexibility is available with a tunable white option or dim to warm, with a range from 5000K to 2700K, creating white light that shifts seamlessly between color temperatures. Relay luminaires may also be enabled with the nLight® network control system to manage lighting throughout indoor spaces to reduce energy costs and improve occupant comfort.
Acoustic panels may be added to the fixture in four standard and 26 premium colors to complement or accentuate an aesthetic, while absorbing ambient sound in a space. Polyester felt panels, manufactured with recycled plastic bottles (PET), are 100% recyclable.
Relay luminaires are assembled in America and comply with the Buy America(n) Act (BAA) government procurement requirements under FAR, DFARS, and DOT.
Go HERE for more information.