DLC Now Accepting Applications Under New LUNA Requirements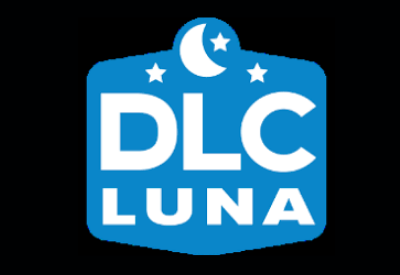 April 5, 2022
The DesignLights Consortium (DLC) has begun accepting applications from solid-state lighting (SSL) manufacturers interested in qualifying their products under the LUNA Version 1.0 Technical Requirements for outdoor LED luminaires, which was released by the DLC in December.
Qualified products will meet the DLC's Solid-State Lighting V5.1 Technical Requirements, with added attributes that help limit light pollution and other negative environmental impacts.
"The DLC is excited to start evaluating and qualifying products under our new LUNA requirements," said DLC Executive Director and CEO Christina Halfpenny. "LUNA-qualified products will satisfy all of the DLC's SSL V5.1 Technical Requirements for energy efficiency, while also meeting criteria for the highest quality outdoor nighttime lighting — providing appropriate visibility for people while limiting sky glow and light trespass and helping to mitigate light pollution."
Appearing as a searchable subset on the SSL Qualified Products List (QPL), LUNA-qualified products will be eligible for efficiency rebates and incentives designed for SSL V5.1 products. LUNA sets performance requirements for specific categories of outdoor LED fixtures, so that municipalities, energy-efficiency programs, and other outdoor lighting decision-makers can better support their energy-reduction goals and abide by dark sky policies and ordinances. LUNA will also help specifiers fulfill the light pollution and trespass requirements of LEED and WELL building programs, and help projects follow application guidance in the joint International Dark Sky Association-Illuminating Engineering Society Model Lighting Ordinance.
In addition to meeting the DLC's SSL V5.1 efficacy thresholds, LUNA-qualified products must comply with additional dimming, control, and shielding requirements to ensure efficient use of lighting energy. The LUNA program also introduces requirements for light distribution, correlated color temperature, and dimming controls to reduce light trespass and sky glow, while supporting light installations that both provide appropriate visibility for people and meet recommended methods and voluntary guidelines for Dark Sky best practices.
The DLC notes that the technical requirements apply only to white-light LED outdoor products, which do not include some types of outdoor lighting. For example, non-white (amber) luminaires – which are appropriate for settings such as environmentally sensitive areas – are excluded from LUNA. This is because there are inconsistencies in terminology and performance due to the lack of standardized metrics, which are still in development for non-white light.
The DLC will provide an overview of the LUNA application process, and how to find LUNA products on the SSL QPL during a webinar in English at 1 p.m. ET on April 8, and a Mandarin webinar from 9 -10 pm ET on April 26.