ALA's Better Light – Better Sleep Initiative: What It Means for You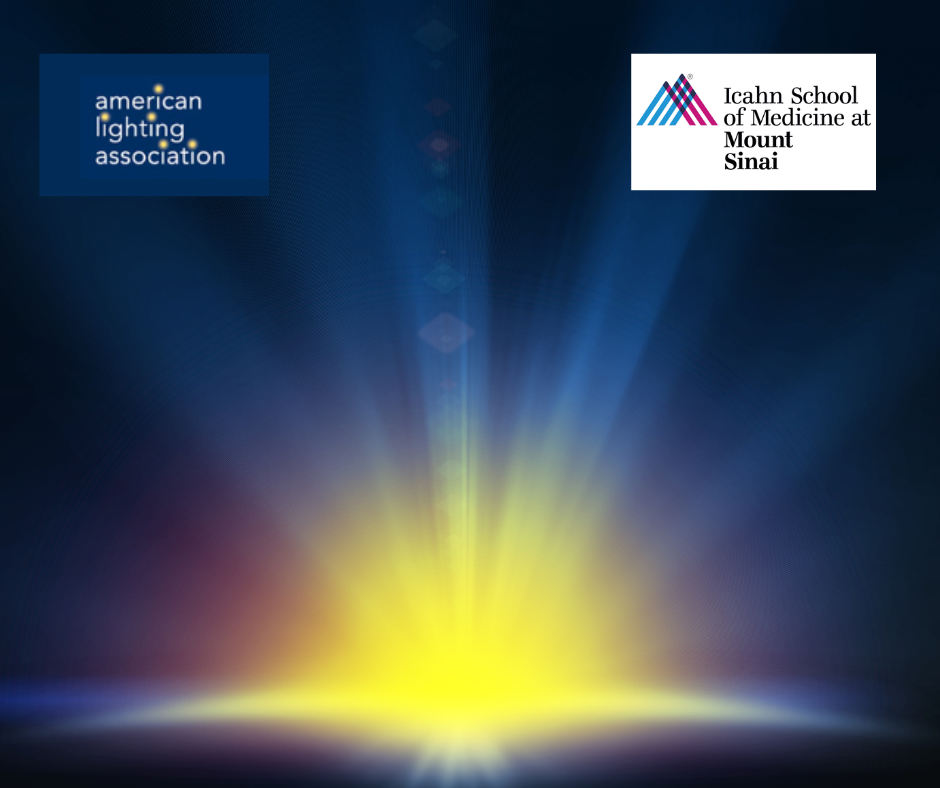 October 9, 2022
Consumers are bombarded with the message about needing a good night's sleep. From retailer Mattress Firm's "junk sleep" ad campaign to an insomnia medication endorsed by actress Jennifer Aniston, sleeping well is top-of-mind with people of all ages. Thanks to technological advances in wireless controls, lighting can take part in that narrative with tunable light capability and medical research that make the connection between lighting and quality sleep.
Promoting the benefits of using lighting to improve sleep can be a differentiator for lighting showrooms in a marketplace crowded with lighting choices — and provides unique talking points for showroom personnel during the sale process. The American Lighting Association (ALA) embraced the scientific research coming from the Light and Health Research Center (LHRC) at the Icahn School of Medicine at Mount Sinai in New York early on and has been sharing those relevant findings with its membership over the past several years.
Through the LHRC's Light for Human Health program, researchers have a better understanding of the lighting characteristics (i.e., amount, spectrum, timing, duration, and distribution) required for the circadian system and are able to create effective applications for maintaining healthy circadian rhythms that may improve the lives of those who suffer from a variety of ailments from Alzheimer's and depression to jet lag and sleep disorders.
This year, the lighting association has made a bold step into uncharted territory by working with the LHRC team and its manufacturer members to create decorative fixtures that specifically offer lighting solutions with human-centric benefits to the consumer public.
Unveiled at the 2022 ALA Conference in Austin, the pilot program is titled "Better Light – Better Sleep" and entailed a $50,000 investment raised through smaller contributions from manufacturers who wished to participate.
According to the ALA, each participating manufacturer will work with the LHRC separately on fixture designs and will receive a written report as well as photometric evaluation of prototype fixtures.
In an educational session during the conference, Mark Rea, Ph.D., co-director of the LHRC and lighting designer and educator Jennifer Brons, MS, of LHRC, explained the Better Light – Better Sleep program in more detail.
"One of the real barriers to having circadian rhythm [practices] in homes, medical facilities, and nursing homes is that we don't have any products," Mark Rea noted. "Lighting isn't just for vision anymore. This isn't a fad or pet rock — it's scientifically sound."
Research shows the positive effects of bright light during the day and darkness at night, Rea explained, noting that the U.S. Navy has used circadian lighting in submarines to help occupants become better acclimated despite the lack of natural daylight.
When it comes to healthy living, the advice is always diet and exercise, but "good lighting should be the third leg of the stool," Rea said, adding that the Better Light – Better Sleep program is more of an educational effort than certification program. "Once we get the word out what the [lighting] solutions are, customers are going to demand this."
With the introduction of lighting fixtures designed to bolster natural circadian rhythms on the market, lighting showrooms can uniquely engage consumers in a conversation on the health and wellness benefits of good lighting — plus have scientific research as added reassurance.
Areas where the LHRC is conducting circadian rhythm research include: Teens & School, as adolescents' sleep/wake pattern shifts later into the night and longer into the morning; Alertness & Performance, in night-shift workers; Light at Night, how exposure can lead to metabolic upset and cardiovascular disease; Office Lighting, as it relates to the vitality and alertness of workers; Older Adults & Elder Care, optimizing aging eye performance and mitigating Alzheimer's; and Shift Work, monitoring the occurrence of accidents and chronic metabolic disorders.
To learn more about circadian rhythm lighting, click here to listen to the ALA's podcast "That's Brilliant" featuring experts from the LHRC.
Manufacturer Sponsors : Bulbrite, Craftmade, Elco, Hammerton, Hinkley, Justice Design Group, Lamps Plus, LEDI, Progress Lighting, Pure Edge, SATCO, Savant/GE, Savoy House