WILD Launches Formal Membership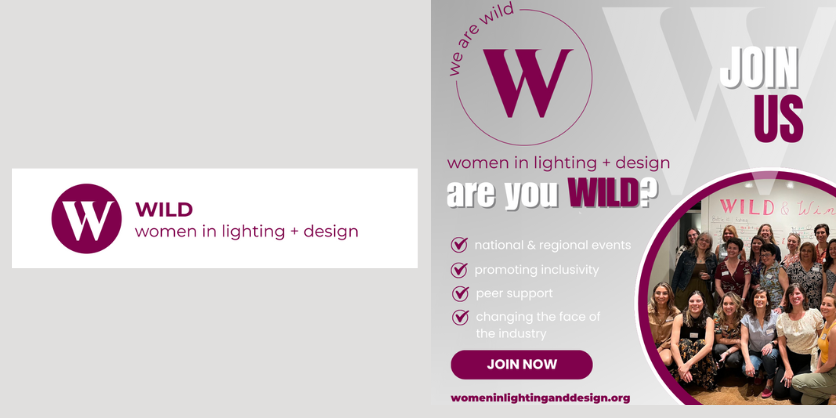 Women in Lighting + Design (WILD) is an inclusive organization that welcomes all women in the lighting industry as well as allied communities. All members play an essential role in ensuring that WILD voices are heard and in helping advocate for all under-represented genders in the lighting industry. WILD is committed to meeting all of its members' needs by promoting inclusivity, fostering growth, expanding networks, providing a space to support safe and open conversations.
WILD offers members empowerment, fosters connections, encourages leadership and advocacy, and is committed to changing the face of the industry and the built environment. The organization is looking forward to the opportunities that having formal membership will bring, such as shared resources and networking.
WILD benefits include: Membership pin, subsidized or no event fees, access to a private LinkedIn group, connection with other members, and the opportunity to have your accomplishments and activities celebrated and promoted.
Membership Levels: Professional, Emerging Professional, Student, Retired, and Honorary
Click here to become a member of WILD https://womeninlightinganddesign.org/membership