Tresco® Lighting Partners With Swidget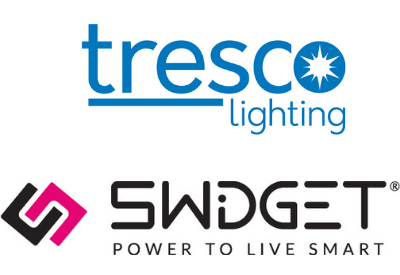 October 11, 2021
Kitchen and bath dealers as well as millwork shops will now have access to a new product line as part of Tresco® Lighting's distribution partnership with Swidget Corporation.The debut marks the first of the Tresco® Technology product line, which will focus on "Innovation Beyond Illumination."The Swidget is a wall outlet device that uses snap-in inserts to add "smart" functionality to a switch.
"Technology through controls and sensors is essential to keeping lighting compatible for the future. Swidget's unique modular and future-proof system is a perfect complement to Tresco's industry-leading universal lighting systems," said Chris Tress, Director of Lighting. "We are elated to have Swidget as our partner and having them as our inaugural launch of the Tresco® Technology portfolio of products."
Adds Swidget Corp. CEO Cam Wilson, "We're delighted to be partnering with Tresco® to further enhance their industry-leading lighting solutions. The combination of Tresco® lighting and Swidget controls and sensors offers elegant and versatile smart-home solutions for both residential and commercial projects. We look forward to an enduring partnership with Tresco® to bring innovative solution-based products to the market."
Swidget products will be available through Tresco or by calling 800-227-1171 beginning Friday, October 15, 2021.