SESCO Expands Into Arkansas & Louisiana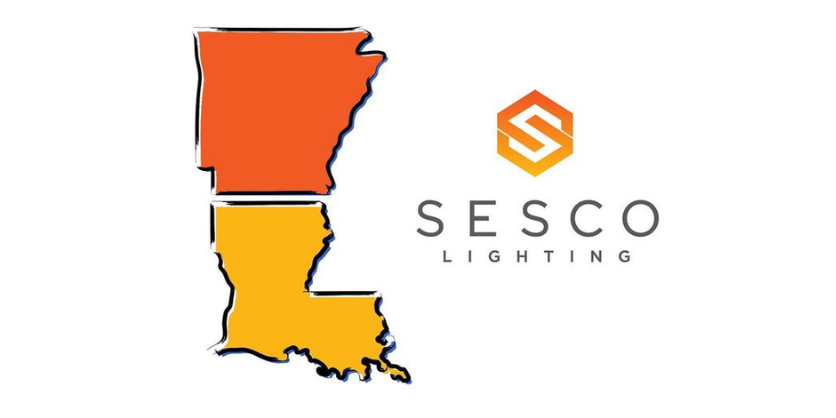 Agency powerhouse SESCO has added Arkansas and Louisiana to its territory as of April 1. This expansion will be comprised of teams of existing local lighting and controls professionals to service clients in these markets.
Simultaneously, SESCO is expanding its representation of Signify's Interact connected lighting, Color Kinetics brands, and Genlyte Solutions luminaire brand portfolio with this move, beginning March 27 in Arkansas and June 1 in Louisiana. SESCO currently represents Signify throughout the Southeast, including Alabama, the Carolinas, Georgia, Florida, Mississippi, and Tennessee.
President & CEO of SESCO Lighting, John Palk noted, "We look forward to serving the wonderful clients of these two states. We aim to bring a fresh approach, innovative connected lighting solutions and local resources to these markets. The professional teams that we have begun to put together reflect the emphasis on relationship, caring, as well as our family culture that SESCO is known for today. We are grateful for all the interest that has been shown that has encouraged this expansion and are humbled by the continued support and belief in our organization by our partners. The future continues to be bright for SESCO."
ADDITIONAL READING
Find out what makes SESCO unique here and the tools the agency uses in its interview/hiring process.
Recently, SESCO has expanded into The Carolinas