SESCO Lighting Expands Into South Carolina With Merger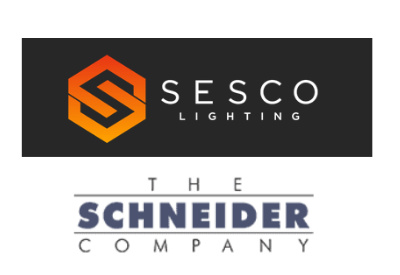 October 22, 2021
The largest lighting rep company in the country, SESCO Lighting – comprised of 280 employees in 15 offices primarily in the Southeast – is expanding its coverage northward with the addition of 24 employees and three offices in South Carolina from The Schneider Company, a dominant lighting sales agency covering that state. The two firms will become one, operating as SESCO Lighting. South Carolina will be added to the company's territory, which currently covers Florida, Georgia, Alabama, Tennessee, Mississippi, and the Caribbean. The transition will occur officially in December.
Greg Schneider, founder of The Schneider Company, has a strong management team that will soon be the local leadership for SESCO in the state of South Carolina.
President and CEO of SESCO Lighting, John Palk noted, "We are humbled and honored to be able to bring The Schneider Company into the SESCO family. We have had a long relationship with Greg and several members of the team through the years, so we are very familiar with each other. As we began exploring this possibility, it was immediately visible that our cultures, motivation, and ultimate goals aligned well, so the rest just came down to timing. And fortunately, it was the right time for all parties to move forward together."
Greg Schneider adds, "The Schneider Company is excited about the opportunity to join forces with SESCO, the leading lighting and controls agency in North America. It opens a plethora of new, exciting avenues for The Schneider Company to grow. Even though The Schneider Company has been in business in excess of 44 years, I feel that we can still learn a great deal from their personnel and many resources. We are looking forward to taking our small family and blending it into becoming a part of the larger SESCO family."
ADDITIONAL READING
Find out what makes SESCO unique here and the tools the agency uses in its interview/hiring process.
Recently, SESCO has added Arkansas and Louisiana to its territory