Landscape Forms Expands Partnership With SESCO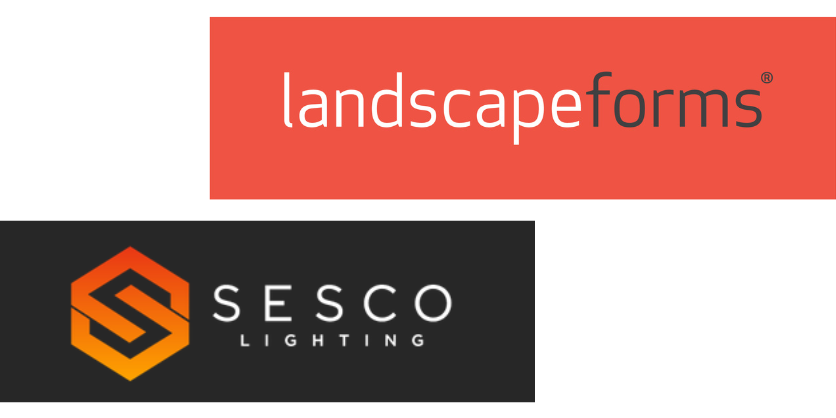 Kalamazoo, Mich.-based Landscape Forms – a leading designer and manufacturer of high-design LED lighting, site furniture, structure, and accessories – has expanded its lighting partnership with SESCO Lighting. SESCO Lighting, which is headquartered in the Greater Orlando area, represents Landscape Forms in Florida, Georgia, Alabama, Tennessee, and Mississippi, and now has added SESCO offices in North Carolina, South Carolina, Louisiana, and Arkansas.
An employee-owned business founded 50+ years ago, SESCO Lighting is the country's largest lighting manufacturers' representative company, with nearly 400 employees and 24 branch offices and specialty divisions that cover all aspects of a project, including lighting controls, field service, public sector and energy divisions, and distributor solutions.
"We are excited and grateful to expand our representation with Landscape Forms," says SESCO Lighting President & CEO John Palk. "SESCO is fortunate to represent many of the premier brands in our industry and we are honored to bring a company like Landscape Forms to the forefront in the Carolinas and now in Arkansas and Louisiana. We are looking to build on our ongoing success together and further bring the great products and specification presence of both SESCO and Landscape Forms to these markets."
"The SESCO team brings a focus on customer service and support that's second to none, and we're pleased to be growing our partnership," says Landscape Forms Lighting President Jordan Agustin. "Landscape Forms has a 50-year history as a solutions provider for human-centric outdoor environments, and our lighting portfolio represents a unique part of the SESCO offering. We look forward to continued success in these new markets and bringing Landscape Forms lighting to a wider audience."