Heath Zenith Sold to Globe Electric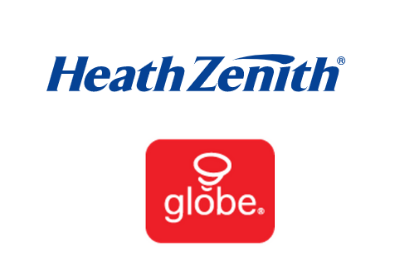 November 11, 2021
Headquartered in Bowling Green, Ky., outdoor security lighting and doorchime manufacturer Heath Zenith (HeathCo) has been sold by California-based Transom Capital Group to a Canadian company with electrical distributor roots, Globe Electric Company. Transom has had ownership of Heath Zenith for the past five years.
Globe started out as a family business, founded in 1932 by Jack Weinstein, as a wholesaler and distributor of electrical accessories located on Montreal's historic St-Laurent boulevard. Over time, the company grew to become a manufacturer and supplier of lighting, electrical, smart home automation and security products.
In May 2021, one of Canada's leading private equity firms – Novacap, in partnership with Fonds de solidarité FTQ and Fondaction – acquired a majority interest in Globe Electric. At that time, Michel Côté, Senior Partner at Novacap stated, "Globe Electric is a great Canadian success story, and we are thrilled to be a part of its next chapter. Novacap has always been a champion of ambitious owner-entrepreneurs in Quebec, and Globe Electric has embodied that spirit for almost a century."
As part of the Novacap deal, Edward Weinstein, the third-generation CEO of Globe Electric, along with the senior management team, retained substantial ownership in the company and remain in their current roles.
"The acquisition of HeathCo marks a new chapter in Globe's strategic development, and we are confident that their portfolio will enhance our competitive position in the outdoor security solutions market," said Edward Weinstein, CEO of Globe. "This will be especially important as we continue to focus on developing new distribution channels across North America. Providing innovation and variety to our customers remains a priority for us, and we are confident that this acquisition will ensure that we continue to deliver above and beyond for our customers."
"Novacap is thrilled to see the evolution of a great Canadian company like Globe as they deliver on their strategy to expand across new product verticals," said Michel Côté, Senior Partner, Novacap. "With the acquisition of HeathCo, Globe will be well-equipped to maintain its market leadership position and generate increased growth in the interior and exterior lighting space."
Heath Zenith sells its products under its own name as well as private label in 10,000+ retail stores throughout the U.S., Mexico, and Canada.