Eaton Invests $500 Million to Bolster U.S. Manufacturing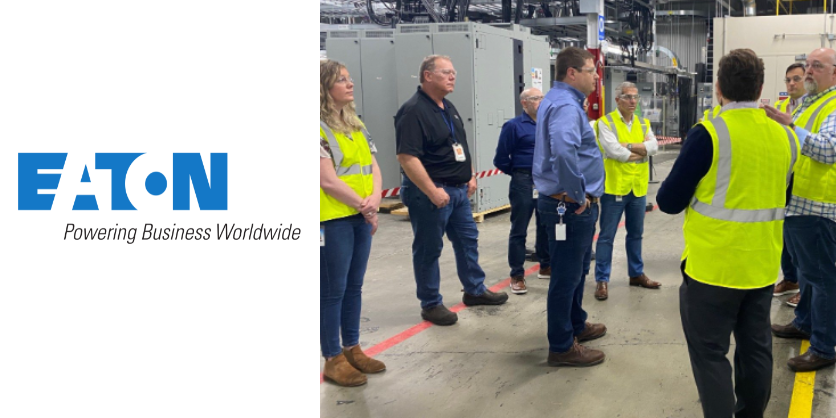 To assist in global and domestic goals for reducing carbon usage and increasing the availability of electrical solutions as , Cleveland-based Eaton is making a significant investment in its North American manufacturing and operations. The company will be expanding its manufacturing to increase the supply of its solutions for customers in utility, commercial, healthcare, industrial and residential markets by 2024 and 2025.
"Electrical infrastructure has to work harder and smarter to accelerate decarbonization and electrification. At Eaton, we're all in on the energy transition, and our solutions are essential to reinvent the way power is distributed, stored, and consumed," said Mike Yelton, President/Americas Region, Electrical Sector at Eaton. "We're making steady investments for our customers, distributors, and employees to meet growing demand in the Americas, and there will be more to come."
Specifically, Eaton is adding 200,000 square feet to its Nacogdoches, Texas facility, more than doubling its size. The project will also double the production capacity of Eaton's voltage regulators to help utility customers accelerate grid modernization and resilience projects. The company will continue to produce single-phase, pole-mount and pad-mount transformers in Texas to address the acute supply shortage and will create 200+ skilled manufacturing jobs.
Meanwhile, at its largest Wisconsin manufacturing facility in Waukesha, Eaton is investing in equipment that increases the manufacturing of three-phase transformers for utility, data center, large commercial and industrial applications. Eaton will continue to produce regulators, including complex pole and substation voltage regulators, for utility customers in Wisconsin.
At its South Carolina facility, Eaton will be expanding the manufacturing of busway products and EV charging technology. That production increase will help meet the rapidly growing demand for power distribution technology used in commercial, industrial, and fleet charging applications.  
Related Articles
Eaton Acquires 50% Stake in Circuit Breaker Co. to Expand Into Chinese Market
Royal Power Solutions Joins Eaton's Portfolio for $600 Million