Explosion-Proof Lighting for Onshore/OffShore Oil, Gas Applications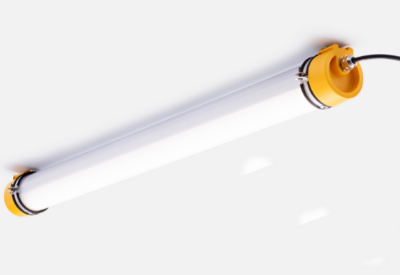 The new STRONGEX luminaires by Zalux, are designed specifically for onshore and offshore oil, gas, and petrochemical applications and provides a connected, integrated, high-efficiency solution throughout a facility.
Available for EX Zone 1 or EX Zone 2 applications, the STRONGEX 1 and STRONGEX 2 luminaires reduce energy consumption, extend lifecycle, and lower maintenance overheads. Housings made of PMMA are 100-percent recyclable and modules available with smart sensors further increase efficiencies.
STRONGEX luminaires have an outstanding IP66/IP69K and IK10 rating, are resistant to both impacts and chemicals, and have a special seal which makes them completely gas tight, protecting units from any atmospheric gases that could damage the electronics. They also provide remarkable lighting quality to enhance working environments and are easy to install.
ZALUX manufactures the luminaires in Europe under EX standards and with IECEX certification in progress. The high-efficiency LED module offers up to 100,000 hours of operation. With net luminaire efficiency of close to 160 lm/W and integrated smart controls, these modern luminaires offer exceptional savings of up to 80 percent compared with traditional lighting technologies.