A Current Take on Lighting Trends
Current was asked by US Lighting Trends to look into its crystal ball to foresee the not-so-distant future of commercial lighting and controls. Feedback was provided by Current's lighting pros Director of National Distribution Clayton Smith, Director of Industry Insights & Events Carla Bukalski, and Director of Specifications and Controls Sales David Kelley.
What does Current see as the top 3 trends in lighting that are affecting electrical contractors?
One of the main trends, or challenges really, affecting electrical contractors is supplying material that supports the Infrastructure Investment & Jobs Act (IIJA) and Build America, Buy America(n) (BABA) legislation passed into law in November 2021. Current, with our broad breadth of lighting and control products and multiple manufacturing facilities in the United States, supports the requirements to meet IIJA regulations. Current's offerings and capabilities are being updated across the portfolio to improve visibility to qualifications and ease of specification and ordering.
Another challenge is the last-minute need for product modifications; the need to add emergency battery packs (EMPKs), controls, flex, and other accessories can be caused by project delays, product shortages and specification changes. This has affected electrical contractors' ability to get on and off the job site. Current's last mile Quick-Ship program, launching soon, will answer all of those electrical contractor concerns.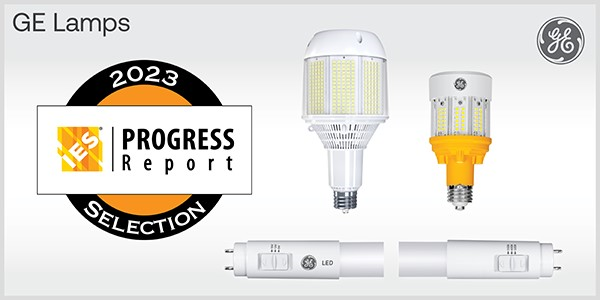 Last but not least, we are noticing a rapid acceleration in lamp legislation and restrictions on non-LED lamps. The need to convert existing customers from legacy lamp types to LED has been a challenge for electrical contractors. Current offers a wide range of selectable lumen/CCT linear and HID replacement lamps to help satisfy multiple applications with one lamp.
What does Current see as the top 3 trends that could benefit lighting specifiers/designers? What should they be "promoting" to their customers?
We're seeing increased demand for locally sourced and sustainably sourced products with an end-of-life plan. We manufacture and supply products in the region of the project, which decreases lead times, gas emissions, freight costs and potential shipping damage.
Additionally, there is more adaptation of the WELL building standard, which gives more consideration for people in the space with visually comfortable lighting. Current offers a great AIA course educating designers on the ins and out of lighting points for the WELL standard.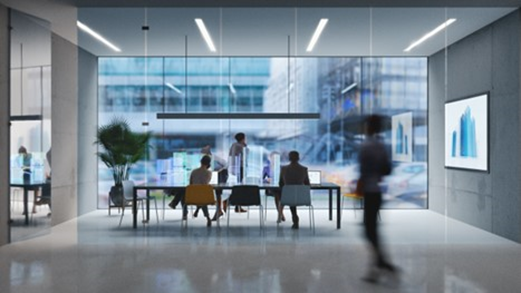 Ultimately, specifiers and designers are realizing that luminaire level lighting controls are the simplest way to meet today's energy codes. NX Lighting Controls advanced lighting control technologies provide intuitive and flexible deployment options to meet code, enhance comfort, increase energy savings, and improve operating efficiency for enterprises of any size. Scale the system from basic lighting control at the luminaire or room level to a complete building or fully networked site with seamless integration of interior and exterior spaces.
The new commercial construction market appears to be more "challenged" this year and distributors are reporting that their business is trending more towards the retrofit market. What are key trends in the retrofit market?
The retrofit market for Current brands and our channel has been a bright spot for the business in 2023. The ability to offer a wide collection of lumen/CCT selectable indoor & outdoor fixtures makes Current an easy choice to use for retrofit opportunities, as one fixture works in nine different applications. Flexibility is key.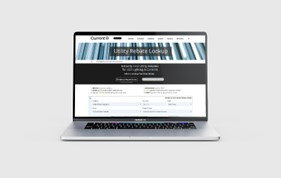 There is also a challenge to determine available utility incentive rebates to assist with the Return on Investment (ROI) when quoting a competitive lighting and control retrofit opportunity. Tying in an incentive or rebate can make the difference in writing the order. Current offers solutions to take advantage of utility rebates that help you get paid to upgrade now, support on leveraging government grants and programs, assistance with using a tax-centric strategy, and help to find the quickest way to fund your project. To learn more, check out utility rebates search tool under resources on currentlighting.com.
How could lighting specifiers/designers work closer with Current to generate demand for both parties? What tools does Current have that designers should know about?
We are looking to get releases and commitments provided more in advance of when a product is needed on site. This would allow us to help manage the supply chain with a stronger certainty that we can provide the specified product. This stems from the challenging trend that jobs are taking longer to release to the agent and then to the manufacturer, Current, typically resulting in a scramble to get products, or being forced to go with less superior products.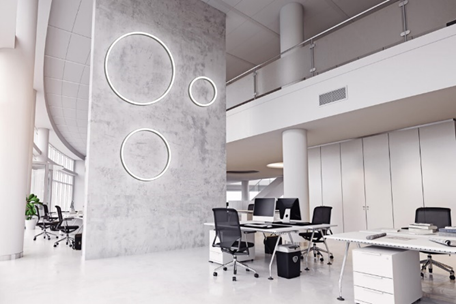 Designers and specifiers can get advice and direction from Current's local specification team who hold extensive product and application knowledge. In conjunction with their local agents, this team can be used to collaborate and problem solve, ultimately delivering a successful lighting and controls package.
Utilizing the NX Lighting Control DesignSuite self-serve design application allows fast design and real-life implementation of the NX Controls system with fast and reliable submittals, wiring diagrams and one lines.
As you look at the market for the second half of the year, and an early peak into 2024 based upon your "crystal ball", which market segments represent the greatest opportunity for the lighting industry? Why? What tools does Current offer to help contractors and specifiers pursue these markets?
Growth in the commercial and industrial lighting manufacturing business for 2024 and beyond appears to be strongest in the hospitality, educational, and healthcare spaces. With more than 30 brands, Current has the breadth of lighting and controls products to support these markets and the customers they serve.
Current lists more than 30 brands on its website, which is a lot for a specifier and/or contractor to remember, so, what is the "sweet spot" for Current? And I noticed that the GLI and HLI names have "disappeared". Does the industry think of Current as a collection of brands or "one Current"?
Our sweet spot is our focus on our customers and being relentless in our goal to deliver the best service to them. Current's mission, "To meet our customers' varied needs with smart, sustainable lighting solutions that create safer, efficient, inspiring environments," clearly conveys that focus. Current is our company name and we offer two product portfolios, HLI Brands and GLI Brands, to differentiate the two sides of our business and capitalize on our strengths. Within Current overall we have more than 30 well-known products and technology brands that channel partners and customers leverage every day in diverse lighting applications. We know it will take time for the industry to think of us simply as 'Current' but our launch of the brand at LightFair 2022 was extremely successful, and the name and brand recognition is growing rapidly.
What do you say when someone asks, "Why Current?"
Current is made up of two iconic commercial and industrial lighting industry leaders that merged in 2022 to offer best in class products and services. Current offers LED lighting that reduces energy spend, promotes safety, and improves aesthetics. Controls and software improve space use, increase productivity, and gives customers data to make informed decisions. For example, energy management systems help customers establish more sustainable energy practices across their enterprise. We also offer technologies and specialty products like disinfection lighting to support cleaner and safer environments.
We are a house of more than 30 brands for lighting professionals who want to accomplish more. We are Current and we are always on.