Enlighted Reveals New AI Capabilities for Building IoT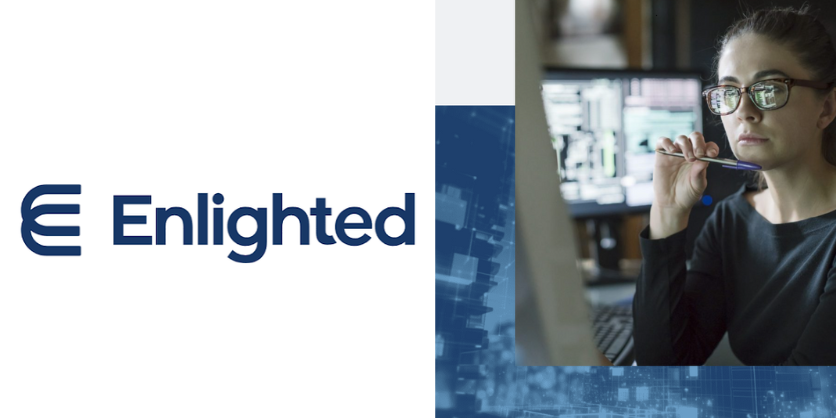 Enlighted, a leading proptech company owned by Siemens, has announced the expanded use of artificial intelligence (AI) in its Location Intelligence solution and new additions to the Enlighted partner ecosystem.  With the introduction of AI models to Enlighted's Real Time Location Services (RTLS) system, the accuracy of finding assets and personnel is improved to greater than 98 percent. These AI capabilities build on the existing Enlighted Temperature Control solution, a mobile app that allows occupants to control workplace comfort.
Enlighted's AI solutions are part of the Siemens Xcelerator Marketplace, an open digital business platform to accelerate digital transformation (Location Intelligence included in Location Services (RTLS) and Temperature Control included in Touchless Workplace).
Enlighted has expanded its partner ecosystem with participants who bring AI applications, ML tools, and platforms that extend the value from vast volumes of Enlighted time-series IoT building data. New Partners include Tagnos, a healthcare solution provider, and Zan Compute, a smart building systems provider, fuel their applications from Enlighted's data.
"Sensors in smart buildings collect an enormous amount of data. AI-based applications are a transformative way for commercial buildings to maximize and use this data, optimizing efficiency while improving the occupant experience," said Stefan Schwab, CEO of Enlighted. "The capabilities and partnerships we unveiled today demonstrate that Enlighted is continuously innovating and expanding its offerings with the most advanced technology."
Boosting RTLS Accuracy to Nearly 100% With AI
Enlighted's Location Intelligence is a powerful machine learning solution that tracks the location and movement of assets and badges using existing intelligent lighting infrastructures. It empowers businesses across industries, including healthcare, manufacturing, industrial and more, to optimize their operations, better control inventory and improve occupant safety and well-being.
New AI models added to the solution now enable a more than 98-percent accuracy at a reasonable cost, substantially improving on traditional, simple triangulation methods which provide 80 percent accuracy.
Such accuracy is especially critical in healthcare and manufacturing, where understanding the exact location is essential for many use cases.
The enhanced system reduces implementation costs dramatically via existing Bluetooth-enabled lighting control sensors.
Environmental Control Combines AI and Occupant Input
Enlighted's newly enhanced RTLS solution joins Enlighted's portfolio of other ML-driven offerings, including its ML-driven Environmental Control solution that lets users increase the heat or air conditioning in their own zoned area via a mobile app, saving on facilities calls and energy costs while contributing to sustainability objectives. Employee requests act as "votes," with machine learning identifying preference patterns, adjusting the building's temperature setpoints and "teaching" the building's HVAC system to autonomously adjust temperatures.
According to Memoori in the recent report, The Global Market for Workplace Experience App 2020-2025, nearly 50 percent of employees want the ability to set the temperature in their workspace. As previously remote employees return to the office full or part time, they are looking to their office to provide services that enhance the flexibility, comfort, productivity, and personalization of their in-office experience.
Partner Ecosystem Expansion
New AI and ML application partners, who are solving customer business issues with their applications, include Tagnos, a healthcare solution provider that is leveraging Enlighted's AI generated RTLS location data as part of its Healthcare Orchestration Platform to drive patient care and asset tracking workflows in hospitals.
Zan Compute, a smart building systems provider, is using Enlighted occupancy data to guide necessary cleaning activity, reducing building cleaning costs, and improving occupant experience. The solution also uses AI analytics to predict and optimize cleaning workloads and resource requirements.
"Enlighted and Zan Compute's partnership is transforming the cleaning industry to be data driven, ushering in a new era of AI driven custodial process," said Junaith Ahemed Shahabdeen, CEO of Zan Compute.
Watch a video on Enlighted's AI for the built environment here