DMF Announces Initiative to Help Survivors of Sex Trafficking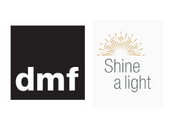 November 22, 2021
California-based manufacturer DMF Lighting has partnered with Paul and Jerri Starkey, founders of the non-profit Building Better Lives (BBL), to create the "Shine a Light" program. The goal is to raise funds that will give victims of sex trafficking access to safe houses, therapy programs, plus educational and vocational support.
According to BBL, annual operating expenses for each victim living in the recovery home runs $40,000. There are a variety of charity events and programs – ranging from benefit concerts, athletic events, and auctions – to raise funds as well as programs with manufacturers such as DMF. With the Shine a Light program, DMF will donate $2 to BBL for each lighting fixture purchased by a participating distributor.
Dealers sign up by pledging through our DMF's Dealer Portal or by completing this form or by donating directly to BBL.