WAC Unveils WAC-STRUT Stealth Framing Projector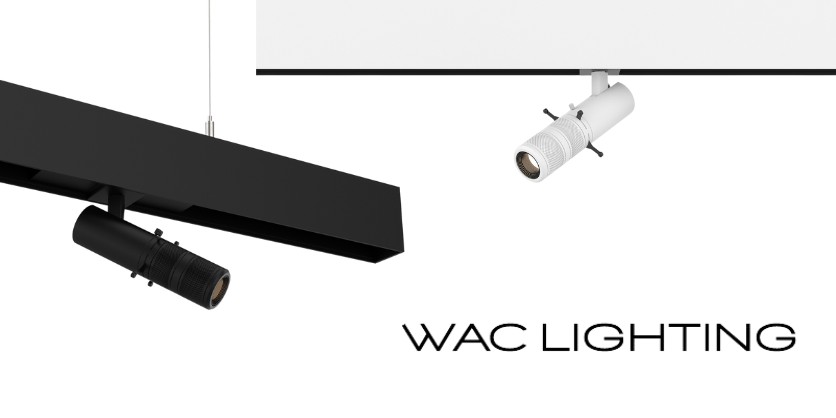 A sophisticated option for illuminating art and collectibles, WAC Lighting debuts the new WAC-STRUT Framing Projector as part of its WAC-STRUT modular LED lighting system. Designed as an accent luminaire that can shape and zoom light on art and objects, this innovative LED luminaire operates as part of the award-winning WAC-STRUT lighting, electrical and power system to project a crisp, square or rectangular area of light. Like a camera lens, the projector contains adjustable lenses and shims to frame or highlight objects, providing maximum visual impact by zooming in, zooming out, or using a custom-cut gobo to shape the light in complex designs. 
The sleek minimalist designed fixture includes an integral LED driver in white and black electrostatically powder-coated and anodized finishes to complement museums, art galleries, and fine homes. It installs magnetically and mechanically into the WAC-STRUT system and can be mounted on the ceiling or wall vertically or horizontally.
The WAC-STRUT Framing Projector dims from 100 to 1 percent using electronic low voltage, TRIAC, and 0-10V dimmers and features stealth armature with a 360-degree horizontal rotation and 90-degree vertical aiming.