MaxLite Garage Light: The Easiest Solution for Lighting
September 7, 2023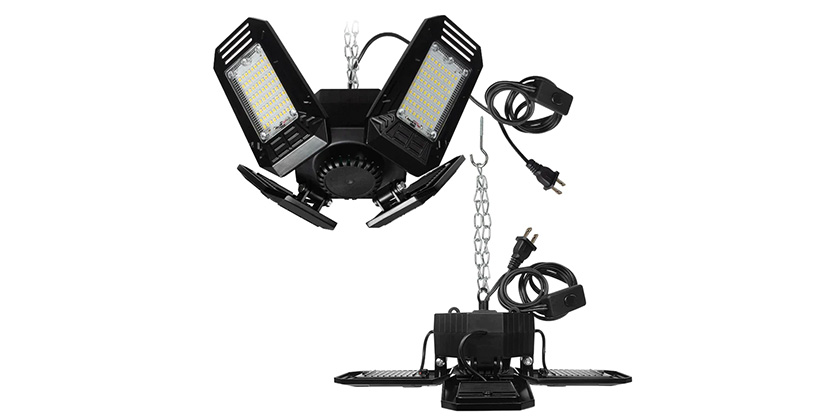 Why is proper lighting important?
When it comes to your garage, having adequate lighting is crucial. Whether you use the space for parking your car, as a workshop, or for storage, good lighting can make a world of difference. It not only enhances visibility but also improves safety and productivity.
Introducing MaxLite Garage Light
If you're looking for the perfect lighting solution, look no further than the MaxLite Garage Light. This innovative product is designed to meet all your lighting needs and more.
Unmatched brightness and energy efficiency
The light is engineered to provide exceptional brightness while consuming minimal energy. With its advanced LED technology, it delivers a powerful illumination that is perfect for any size space. Say goodbye to dimly lit spaces and hello to a well-lit, functional space.
Easy installation and adjustable design
Installation is a breeze. Simply plug it into any outlet using the 6 ft cord, and you're good to go. Its adjustable design allows you to direct the light exactly where you need it most. Whether you want to focus on a specific work area or evenly illuminate the entire space, this light has got you covered.
Durable and long-lasting
Constructed with high-quality materials, the MaxLite Garage Light is built to last. Its rugged design ensures durability, making it resistant to shocks, vibrations, and other common hazards. You can rely on this light to withstand the test of time, providing you with reliable illumination where you need it.
The perfect lighting solution for any garage
Whether you have a small, compact space or a large multi-car garage, MaxLite has the ideal lighting solution. Its versatility and adjustable features make it suitable for various layouts. No matter the size or purpose of your garage, this light will transform it into a well-lit and functional space.
Upgrade your lighting with MaxLite
Don't settle for subpar lighting, upgrade to the MaxLite Garage Light and experience the difference it can make. Say goodbye to dim, gloomy spaces and hello to a well-lit, efficient, and safe space. With MaxLite, you can take your lighting to the next level.
Invest in the MaxLite Garage Light today and see the remarkable transformation!
More information available here
Related Article
Pine Brook, N.J.-based MaxLite is marking its third decade in business. The company has been committed to manufacturing and marketing energy-efficient products since 1993.