IES Webinar: Modern Outdoor Lighting in the Court of Public Opinion
November 13, 2023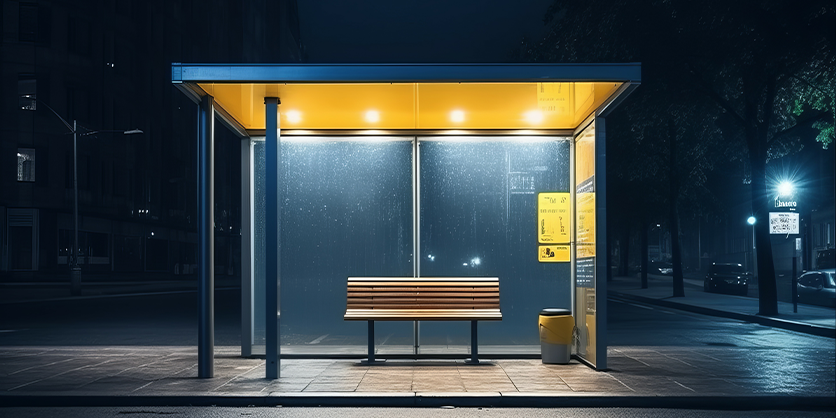 Effectively Lighting our Outdoor Spaces
A lot has changed since the first "illuminating engineers" shared ideas for how lighting could make the early 20th century streets safer; we know more about light, we know more about vision, we know more about humans, we know more about behavior, and we know more about darkness. However, the complicated relationship between science and social media means that effectively lighting our outdoor environments may seem more challenging now than it has ever been. This presentation will align illumination science with our environmental considerations to present practical advice for all professionals facilitating the process toward best practice lighting solutions for people and the outdoor environment.
The Five Principles for Responsible Outdoor Lighting represent a true collaboration between DarkSky International and the IES to promote quality lighting by focusing on the basic principles of if lighting is needed, where light it is needed, the amount the light that is needed, and using light only when it is needed. Utilizing these principles in our designs, along with minimizing blue wavelengths to reduce light scatter outdoors at night, can dramatically improve the overall nighttime environment and reduce light pollution.
28 November 2023 | 12:00 pm – 1:00 pm EST
About the Speakers
Paul Mercier is a professional member of the International Association of Lighting Designers and a professional lighting designer certified by the National Council on Qualifications for Lighting Professions. He holds an MS in Lighting from Queensland University of Technology. Paul has over 30 years' experience in lighting design completing projects in centers across North America.
Mr. Mercier is a judge for international lighting design awards including those for the IES and General Electric. He has received numerous awards for interior – and exterior – lighting designs.
He is an adjunct instructor of undergraduate lighting design at SUNY Buffalo State University and a seasonal instructor for a post-graduate architectural lighting design course at the University of Calgary's Faculty of Environmental Design. Paul instructs on several AIA approved course topics including: Lighting Emerging Technologies, LED Technologies and Applications, LED Architectural Applications and Heritage Landscape Lighting.
Paul is an International Past-President of the IES and Past Acting Executive Vice President of the organization. Mr. Mercier was the Featured Profile in Philips' Luminous Spec Summer 2015 in which he described the relationship of his education to his success as a lighting designer as "…understanding the science of lighting provides you with the freedom to be creative."
Brian Liebel is the Chief Programs Officer at DarkSky International, formerly known as the International Dark-Sky Association. Throughout his 35-year career, Brian has dedicated his efforts to balancing the human need for light with environmental concerns, and always with a reliance on solid science.
His career in lighting started with the University of Kansas Architectural Engineering program, after which he moved to the San Francisco Bay Area and became an established lighting designer, electrical engineer, lighting educator, and energy conservation advocate. Brian's private consultation practice kept him independent while receiving significant appointments, such as the Lighting Program Director at the Pacific Energy Center and the Principal Investigator for the U.S. Department of Energy in assessing the effects of light spectrum on vision. Prior to joining DarkSky International, Brian was the Director of Standards and Research at IES for six years.
More information available here