Solera Hybrid 365 Area Light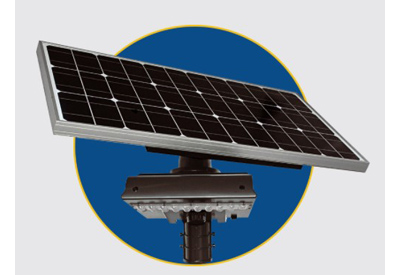 August 13, 2021
Solera Solar Lighting Hybrid 365 introduces game-changing technology to leverage both solar and line voltage to power bright LED area lights, all night – every night. Hybrid 365 has an intelligent control module that knows to switch from cost-free solar power to line voltage only when the battery is depleted. Solera Solar Lighting's unique all-in-one design delivers high performance, ease of installation and adjustability – unlike any other solar lighting.
• All-in-one design: Easy-to-install and operate; Easy-to-install solar panel
• Intelligent control module switches from cost-free solar to line voltage when needed
• Exclusive long-lasting battery withstands extreme temperatures
• Adjustable solar panel — multiple mounting and lens types available
• Fixture Operating Temperature Range = -40°F to 140°F
• Battery Charging Temperature Range = -4°F to 140°F
Go HERE for more information.