The Nuckolls Fund Presents $130,500 in Grants & Awards

March 18, 2022
The Nuckolls Fund for Lighting Education has issued grants and awards for 2022 totaling $130,500, ranging from $30,000 to $5,000. Due to COVID restrictions, a presentation at LEDucation in New York City was replaced by mail notifications. This year's grants and awards brought the Fund's total distribution to $1,715,500 since its formation in 1988.
The Nuckolls Fund supports college-level lighting programs that enable students to learn, appreciate, and apply the fundamentals of lighting design, and to recognize the achievements of the late lighting designer and pioneer lighting educator James L. Nuckolls. Submittals for financial support from the Fund's programs are judged annually by The Fund's Board of Directors.
Nuckolls Fund President Lee Waldron, FIALD, President of Grenald Waldron Associates, in announcing this year's award and grant recipients, recognized the generosity of the lighting community. "We are proud of our record to continue its financial support for the advancement of lighting education," he said. In total, 140 grants and awards have been sponsored by the Nuckolls Fund during its 33 years, including 59 grants to expand or create a new lighting course.
"I am pleased to report that the three $30,000 Nuckolls Grants are being applied to expand lighting curricula. They include funding an upper-level advanced lighting course for interior designers at the University of Arkansas, Fayetteville, by Jake Tucci; a new course in the School of Architecture and Design at Virginia Tech incorporating the 14 Patterns of Biophilic Design, by James Jones and Ron Gibbons; and a continuation of new lighting related curricula at Mississippi State University, by Robin Carroll.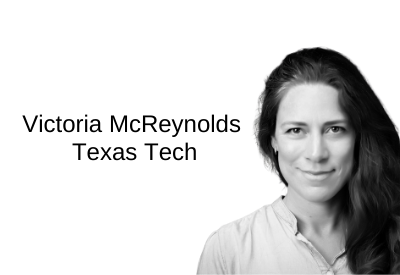 In addition, Victoria McReynolds at Texas Tech was the recipient of the $7,500 Lesley Wheel Grant to initiate the acquisition of testing and building lighting tools as a basis for an architectural lighting course to monitor the Llano Estacado natural setting and its measurable effects on human wellness with energy sustainability.
"The $13,000 Edison Price Fellowship will be applied to the summer internship of Arpan Guhan at the Light and Health Research Center at Lawrence Technological University," Waldron remarked.
In receipt of four $5,000 Student Achievement awards were: Sachintha De Vas Gunawardena, Rensselaer Polytechnic Institute for the Jonas Bellovin Scholar Achievement Award; Wangyang Song, Pennsylvania State University, for the Jules Horton International Student Achievement Award; and Makayla Thompson, University of Nebraska/Lincoln; and to Paola Kwan, University of Colorado/Boulder, for the 2021 Designers Lighting Forum of New York Student Achievement Awards.
For more information, click here, or email Jeanne Clemente, Fund Administrator.