Saylite Acquires Vantage Lighting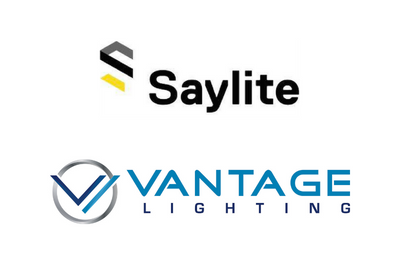 January 4, 2023
CORE Industrial Partners, a manufacturing, industrial technology, and industrial services-focused private equity firm, has acquired Vantage Lighting, a manufacturer of specification-grade LED lighting products, by CORE portfolio company Saylite.
Vantage Lighting – which manufactures specification-grade LED recessed downlights, cylinders, and high bays – serves a diverse set of end markets, including healthcare, education, hospitality, government, and commercial real estate.
Vantage offers a complete line of American-made (BAA Compliant), energy-efficient new construction and remodel luminaires. Using precision manufacturing technologies, Vantage designs and builds its innovative lighting solutions in East Providence, Rhode Island. The company's quick-ship Velocity program delivers the most popular Vantage Lighting LED luminaires to job sites in a matter of days. Vantage also provides a differentiated suite of lighting products designed to meet visual, biophilic, and circadian lighting needs in healthcare environments. The vHealth® lighting family offers a wide range of healthcare lighting features, including anti-microbial finishes, BioSync® tunable lighting, and behavioral health and MRI lighting fixtures.
Saylite's acquisition of Vantage combines Saylite's portfolio of linear products with Vantage's offering to provide customers with a stronger and broader package of lighting solutions. In particular, the combination will further expand Vantage's vHealth® healthcare lighting offering, enabling Vantage to bring a full suite of healthcare lighting products to its medical customers. Vantage also bolsters Saylite's domestic manufacturing capabilities for Buy American requirements.
Steve Kaufman, CEO of Vantage, said, "Our new partners bring a lot of value. CORE has deep operational and financial expertise and is highly committed to our growth strategy. Saylite brings a rich history in linear lighting, strong manufacturing capabilities and significant scale. We are excited to join with them to serve our customers with a broader product portfolio."
Added Chris Armstrong, CEO of Saylite, "We are extremely excited to have the Vantage team, product, manufacturing, and service offering join the Saylite family. Vantage and Saylite's customers will continue to be served through each brand's existing customer service team, as they have previously, but now with the capability to bring a broader product and service offering."
Frank Papa, a Senior Partner at CORE, stated, "Vantage's downlighting portfolio is highly complementary, with no product overlap, to Saylite's existing suite of lighting products. We are excited to provide our existing customers with a broader offering of products and services."
Norton Rose Fulbright US LLP provided legal representation to CORE and Gennari Aronson, LLP represented Vantage in the transaction. Merrimack Group acted as the M&A advisor to Vantage. The deal was completed at the end of 2022. Financial terms were not disclosed.