Sales Management Changes at Espen Technology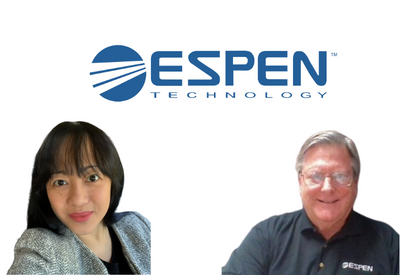 California-based Espen Technology, a leading manufacturer of indoor, LED lighting solutions, and EV chargers, has made two changes to its sales management team.
John Clancy, most recently VP/National Accounts, has retired. Previously, he was Senior VP/Sales & Marketing. Over the decade he was with the company, Clancy led Espen Technology to significant sales growth. Prior to Espen, Clancy held senior sales management roles with Litetronics International, Universal Lighting Technologies, MaxLite, and other lighting manufacturers.
"John has been one of those rare colleagues that can be both your manager and your friend," said Flemming Jensen, Senior VP/Sales & Marketing. Jensen added, "Everyone at Espen wishes him nothing but the best in his retirement. He is already missed."
Melanie Barton has been promoted to Regional Sales Manager, Midwest. She has been with Espen Technology for 8.5 years in progressively increasing sales management roles. In her new position, she will be responsible for managing sales, reps, and major customer relationships in 13 Midwestern states.
According to Jensen, "Melanie has been a true leader at Espen, for almost nine years. She's worked closely with every department and brings a wealth of experience to her new RSM, Midwest role. I'm grateful to have her playing a larger role on my team with this promotion."