Pa-Co Joins LMPG Inc. Brands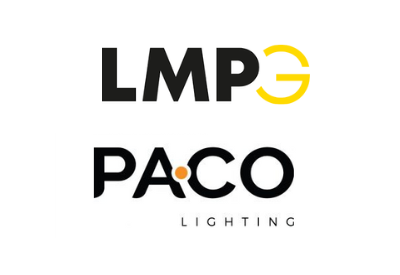 July 26, 2022
Montreal, Quebec-based LMPG Inc. – formerly known as Lumenpulse Group Inc., a leading specification-grade LED lighting solutions Group that includes brands such as Sternberg Lighting, FluxWerx, and Exenia – has acquired a majority stake in Pa-Co Lighting, a privately-owned, pure-play specification-grade LED lighting solutions provider with an emphasis on healthcare, behavioral and related applications based in the Greater Montreal area.
Established in 1978, Pa-Co has a long-standing history of designing and manufacturing institutional specification-grade luminaires for hospitals, behavioral facilities, specialized medical clinics, schools, and nursing homes. Its state-of-the-art automated manufacturing facility and quick prototype capabilities allow them to design, produce, and deliver top quality products on time, meeting and exceeding the most demanding requirements for healthcare and correctional lighting applications.
"As part of our continuous growth strategy and core values, LMPG is excited to be entering the fast-growing healthcare and behavioral markets. In line with our strong entrepreneurial culture, we are looking forward to partner with Pa-Co Lighting's leadership team and its talented group of employees and work together to continue to innovate and to position Pa-Co as a strong leader of its sector," says François-Xavier Souvay, Founder, President & CEO of LMPG inc.
Pa-Co Lighting will continue to be managed as an independent business entity and will now be benefiting from LMPG's innovative technologies and its supply chain capabilities and strategies.
"Given the shared values between our companies and the great synergies that will arise, Pa-Co Lighting is very excited to embark on this new chapter with LMPG. Pa-Co will be able to build off of LMPG's expertise and worldwide network to reinforce our position as a specialized lighting manufacturer and growing leader in our field," stated Andre Ohnona, President of Pa-Co Lighting.