GE Lighting Enters Decorative Fixture Market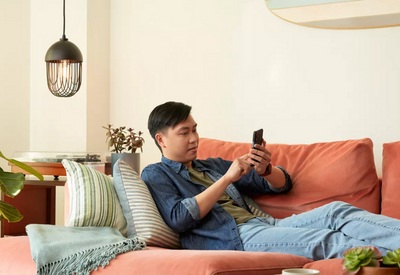 Renowned as a light bulb manufacturer, Cleveland-based GE Lighting, a Savant company, has recently launched its first-ever line of decorative lighting fixtures, including chandeliers, flush-mounts, sconces, and pendants, including some models with an integrated LED lighting option.
The new line includes three decorative fixture families – Solon, Glenwillow, and Mentor – as well as five industrial-style pendant options. Each family represents unique designs and a variety of fixture styles.
"When it comes to decorating your space and achieving the perfect look, the details make the difference — an idea that carries across our collection of decorative fixtures," said Kara Perdue, VP/Product Management. "With offerings spanning a wide range of styles, from traditional farmhouse to upscale chic, we've taken great care in selecting every design element so consumers can select a product that is a perfect reflection of their personal style."
The new line of fixtures has been crafted with the same care and quality that GE Lighting is known for, but with a design-forward perspective. In addition to the integrated LED option, fixtures can be customized with a wide range of existing GE Lighting bulbs.
The Solon family features integrated LED lighting that allows for five color temperatures and offers a versatile style with Soft Gold, Matte Black, and Brushed Nickel finish options.
Glenwillow boasts farmhouse charm with metal embellishments and traditional wood detailing and relies on the amber glow of vintage-style bulbs to create a warm and inviting atmosphere.
Mentor presents traditional style, with a Brushed Nickel finish and smooth glass. Meanwhile, the Industrial pendant line is distinguished by a Matte Black finish on metal geometric shapes and can be customized with Cync™ Direct Connect Smart Bulbs for seamless control through the Cync app, powered by Savant and 16 million color options.