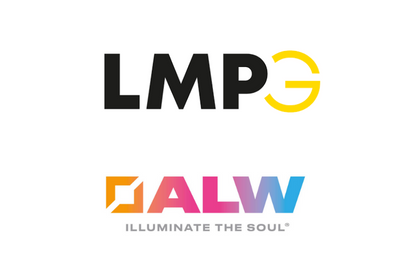 Montreal-based LMPG Inc., a leading specification-grade LED lighting solutions group, has acquired 100% of Architectural Lighting Works (ALW), a privately owned, innovative interior and exterior architectural LED lighting solutions provider, from Prairie Capital.
Founded in 2005, ALW is renowned for their diverse selection of linear, architectural decorative, cylinder and acoustic lighting products, its unparalleled performance, and a client-centric approach.
"ALW is at the unique junction of artistic design, seamless architectural integration while delivering best-in-class performance," said François-Xavier Souvay, founder, President & CEO of LMPG Inc. "It is a privilege to welcome Jeff Croskey with his talented management team and the more than 375 dedicated employees [who] are making ALW such a great brand. Their core values, unique customer centric focus, and passion for light are making ALW a natural fit as part of the LMPG family."
ALW will continue to be managed as an independent business entity and will benefit from LMPG's innovative technologies, its supply chain capabilities, and operational strategies. Jeff Croskey, who has been with ALW since April 2019, will remain in his current role as CEO.
"Joining the LMPG family is a major milestone for ALW and represents the successful execution of our strategy to build an incredible architectural lighting team and brand," added Jeff Croskey, CEO of ALW. "This is a fantastic fit and opportunity to leverage the expertise of the entire LMPG organization. I want to acknowledge and thank our team at Prairie Capital for their tremendous support over the past six years, as they have been instrumental in ALW's success. François-Xavier and LMPG share and support ALW's focus on product innovation and customer commitment. Most importantly, we share the same company culture and values. I look forward to the next chapter in the ALW story."
With the addition of ALW, LMPG Inc. is now comprised of eight strong lighting solutions brands, establishing a leading position in a wide range of specification-grade lighting applications.