A.L.P. Announces Key Promotions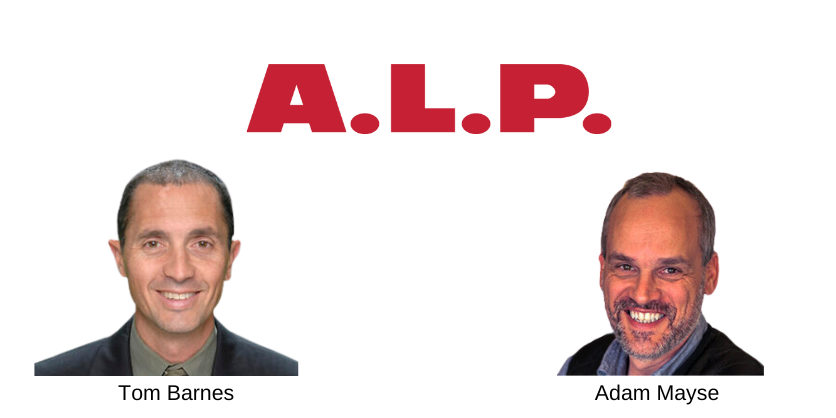 Niles, Ill-based A.L.P., has promoted former Metals Business Unit Manager Adam Mayse to President and Chief Operating Officer, and former Optical Business Unit Manager Tom Barnes to Vice President. In a press release, the manufacturer stated that the moves are part of a larger strategic reorganization to centralize product-related activities, streamline operations, and support the changing requirements of the marketplace.
As President & COO, Mayse will have strategic and managerial responsibility for manufacturing operations, customer experience, corporate services, finance, sales, and marketing. Since joining A.LP. in 1997, he has held a variety of management positions in engineering, operations, and product management, as well as domestic and international sales. He has also worked in other technical industries outside of lighting and brings a fresh perspective to delivering value to A.L.P.'s OEM partners and customers.
As VP and Business Manager, Barnes will have enterprise-wide responsibility for A.L.P.'s product development, marketing communications, design engineering, sales resource, and pricing functions. He has managed the company's optical business unit since 2007 when A.L.P. acquired Spectrus, Inc., including the Lexa lite® brand. He is a Certified Lighting Professional and holds four patents related to plastics in lighting.
"We congratulate Adam and Tom on their new positions," said Steve Brown, A.L.P.'s CEO. "They have extensive knowledge of the lighting industry and enduring relationships with our customers. They are uniquely qualified to succeed in their expanded roles, and to move our customer-focused strategy forward."
After the transition, Brown will remain as CEO and David Brown, former COO, will be stepping away from day-to-day involvement after 46 years of service to the company. David Brown will be an active member of A.L.P.'s Board of Directors, using his extensive experience to support budgeting, major projects, and strategic planning initiatives.