2,000 Exhibitors Already Registered for Light+Building 2024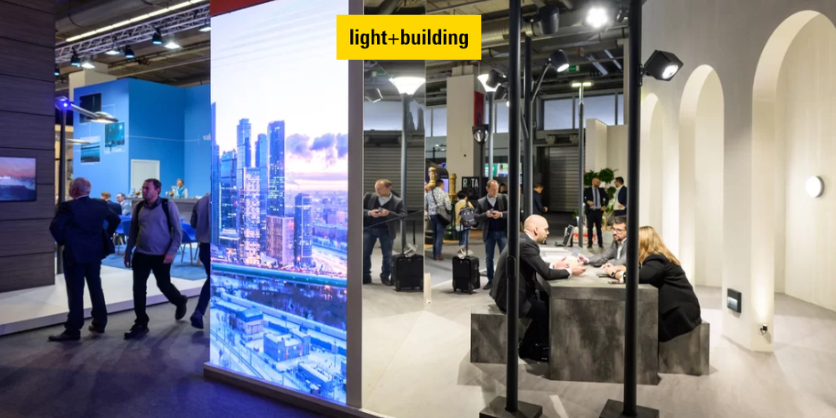 The organizers of Light + Building report the show has reached its first milestone in preparing for the next event to be held March 3 to 8 2024 in Frankfurt am Main, Germany.
Many exhibitors took advantage of the discounted early-booking rates for the next edition; the discount ended on April 30.
"The registration figures look great: Ten months before the fair opens, around 2,000 exhibitors have already announced their intention to take part. After the successful restart with the special edition of Light + Building in autumn, we are now building on the dimensions and charisma of the usual world's leading trade fair for lighting and building-services technology," says Johannes Möller, Director of Light + Building. With a view to the two sections of the innovation show, he continues, "On the lighting side, we welcome many renowned manufacturers back on board. Among them are both German and many international companies. The Building section is also in very good shape and in its usual strength. It is particularly positive here that the key players have again registered the areas of the previous event. The broad support makes me and the entire team optimistic and we have already started planning the halls."
In addition to the exhibit halls, there will be lectures, guided tours, and discussion rounds on light and architecture, the connectivity of home and electromobility, as well as connected security in buildings.