SESCO President & CEO John Palk dives deeper into the candidate interview process and the company's core values. Read More…
Research Highlights Opportunity in Smart Device Sales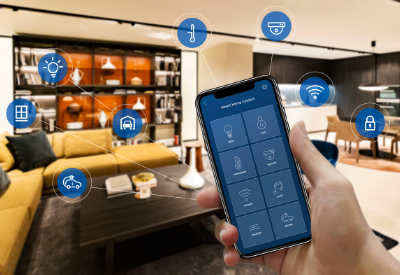 Electrical distributors and lighting showrooms that offer smart home devices need to emphasize their expertise not only as a revenue stream, but also to create the type of customer service that engenders loyalty.
Learn More HERE
---
Latest Articles
Like all companies in the electronics industry, Casambi had been experiencing pandemic-related component shortages across the global supply chain. All of its operations and supply chain teams, in partnership with Casambi's suppliers and subcontractors, have worked diligently in 2022 to identify and close these gaps. In doing so, the company has also assisted its ecosystem… Read More…

Last week a news article was widely circulated about a Massachusetts high school that had been under fire for wasting taxpayer money for nearly two years (18 months to be exact) because of a faulty lighting system. A mention of the problem even made the Weekend Update segment of the most recent Saturday Night Live… Read More…
---
Market Research
The Biden Administration launched several federal initiatives to reduce greenhouse gas emissions and improve the energy efficiency of buildings, with two specifically designed to encourage state and local governments to update their building energy codes. According to the National Association of Home Builders (NAHB), embedded in two recent pieces of massive legislation was some $1.2… Read More…

VEROZZA Lighting has been steadily growing in the commercial and high-end residential markets since it debuted in North America several years ago. Read More…
Sponsored Content
School's Out, Savings Are In!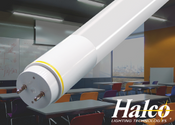 One of the most important school enhancement priorities is lighting. Based on the lighting in the space, using LED T8s can reduce energy consumption by up to 35%. Checkout Halco's LED T8s to enhance your school's lighting this year and positively impact your students and staff.
---
New Products
LiteTrace, a leading global provider of Bluetooth® wireless commercial lighting control components and software, has announced DLC approval of two additional features on its Keilton® Networked Lighting Control System. Read More…

The new STRONGEX luminaires by Zalux, are designed specifically for onshore and offshore oil, gas, and petrochemical applications and provides a connected, integrated, high-efficiency solution throughout a facility. Read More…
---
US LightingTrends
This special bi-monthly digest has the broadest reach of those that are involved in all aspects of the electrical lighting design and specification industry across the United States. US LightingTrends is designed to provide lighting professionals insight and intelligence on those developments in the industry that effect design and specification. From corporate news to new technologies, products and insightful opinions, USLT will become your first read in the lighting industry. Published bi-monthly on Tuesdays.