Legrand Rooftop Box for Hospitality & Commercial Use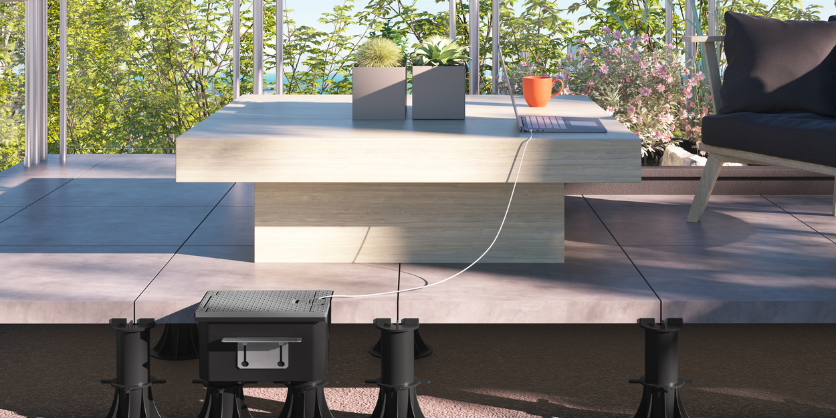 The Outdoor Rooftop Box, from Legrand, is an innovative solution that provides convenient access to power on raised rooftop deck environments. Install power access anywhere along a deck's surface. This rooftop box is perfect for outdoor events or furniture requiring access to power, eliminating the need for extension cords along the decking surface and providing greater flexibility in power distribution on rooftops.
The box is designed to be installed flush alongside rooftop pavers and features a hinged top self-closing cover. The internal rotating outlet box can be rotated upwards when power access is needed and rotates downward when in use. The rooftop box supports (2) 20A weather-resistant GFCI duplex receptacles. The prewired unit comes with receptacles pre-installed and wire leads for wiring up to nearby junction boxes.