LEDVANCE's New LEDlescent 360 SELECTTM LED T8UL Type B Lamps for Signage
September 7, 2023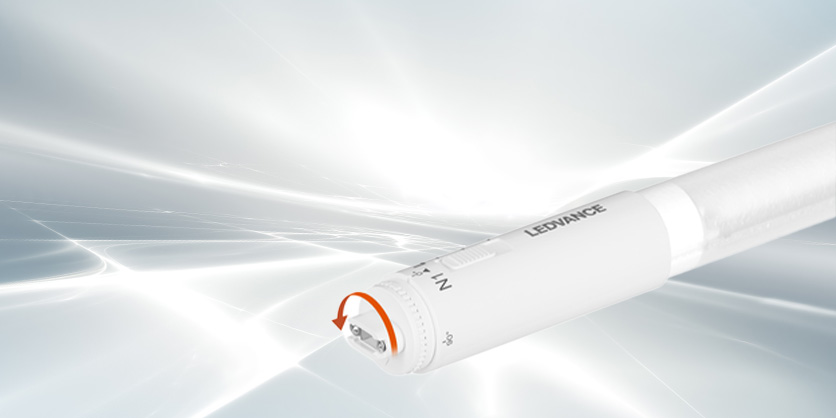 Application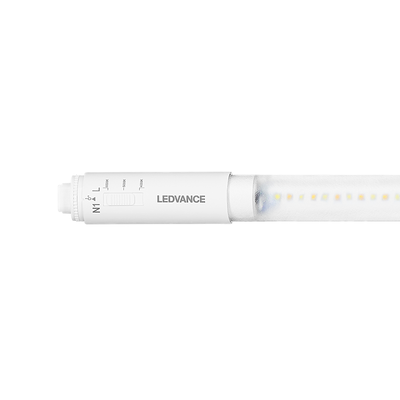 LEDlescent™ 360 SELECT™ T8 Ballast-Free, Direct Wire lamps are an energy saving alternative, designed to replace traditional fluorescent high output T8 and T12 signage lamps by bypassing the existing ballast. These sign replacement lamps are made of robust plastic and aluminum, with LEDs on both sides that provide 360° omnidirectional light. They are color selectable to allow for application flexibility on site to display the sign material content in the most appropriate correlated color temperature. These lamps also provide even diffuse light distribution without hot spots due to their specifically designed optics, contain no mercury, provide instant light and are engineered to operate directly on 120-277V.
LEDlescent 360 SELECT signage lamps maintain existing fixture's UL rating as they are UL classified (as a luminaire conversion kit) under UL Standard 1598C. UL 1598C is the standard covering LED retrofits intended for an existing UL rated fixture. Since the user is retrofitting with a UL1598C classified LED kit, the installer simply follows the installation instructions included with the lamps for the modified fixture to retain its UL rating.
These LEDlescent Sign lamps are evaluated to UL 48 / UL 879A Standards and listed in the UL Sign Component Manual (SAM).
LEDlescent Benefits and Features
R17d bases rotate to optimize light output making these lamps ideal for single- or double-sided signs.
CCT selectable: 4100K, 5000K, and 6500K color temperatures
Up to 51% energy savings when replacing T8HO Systems. When replacing T12HO systems, energy savings double.
Available lengths: 18", 24", 30", 36", 42", 48", 60", 64", 72", 84", 96", 108", 117", and 120"
No warm-up time, instant-on with full light output and stable lamp-to-lamp color
Effective 360° beam spread
No UV emission
Electrical
Install directly on 120-277 VAC in either double-ended or single-ended wiring configurations.
Power Factor > 0.9
THD < 20% Rated Life
50,000 hours (L70) Warranty
5-year limited warranty. For additional details, please visit www.ledvanceUS.com/warranty
NLB Trusted Warranty Program Ambient Operating Temperature — -4°F to + 122°F (-20°C to + 50°C)
Certifications and Listings
cULus (UL 1993 and UL 1598c)
Listed in the UL SAM manual
UL classified : LED sign retrofit, evaluated to UL48/UL879A
Standards
RoHS
FCC
Lead Free
Mercury Free
Installation
Please refer to the Installation manual included inside the packaging and the applications information listed below for more information.
More information available here