WaveLinx Industrial Sidecar Sensor

August 13, 2021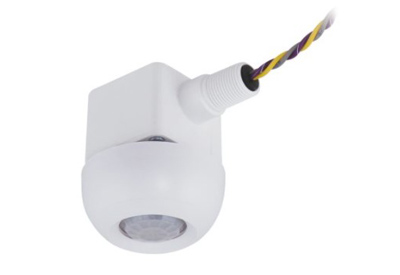 The WaveLinx Industrial Standalone Sensor Kit is an integral part of the WaveLinx Connected Lighting (WCL) System and offers 120-277VAC 8 amp zero crossing relay control and continuous 0-10V dimming control of LED and non-LED loads. The intended use of the Tilemount Sensor Kit is to provide daylight dimming and control for industrial luminaires that do not support the WaveLinx integrated sensor. Alternatively, the WaveLinx Industrial Standalone Sensor Kit can provide occupancy inputs to the WaveLinx system when not directly connected to loads.
• Suitable for High bay (up to 40ft) and Low bay (up to15ft) applications
• Out of the box functionality: Occupied to Full, Unoccupied to 10%, daylighting disabled
• Passive Infra-Red (PIR) motion sensor with coverage up to 5,000 square feet
• Integrated photocell for closed loop daylight harvesting
• Software configurable settings with WaveLinx Mobile application
• Sensor housing installs via 1/2" knockout
• Offers connection with standardized 0-10V drivers
• IP66 rating for warehouse and manufacturing environments
• Energy calculations available through Trellix
Go HERE for more information.