Casambi Receives ioXt Certification for Wireless Lighting Security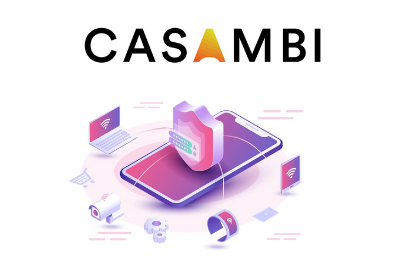 Finnish smart lighting control company Casambi has received ioXt Alliance cybersecurity certification for its system. Considered to be the global standard for IoT security, ioXt is an alliance and cybersecurity certification program backed by some of the biggest names in tech.
Casambi's wireless lighting control system has tested positively against the alliance's eight guiding principles, which are:
No Universal Passwords – Unique security credentials are required for operation.
Secured Interfaces – Product interfaces are appropriately secured.
Proven Cryptography – System security uses strong, proven, updateable cryptography.
Security by Default – System security is appropriately enabled by default.
Verified Software – The system only supports signed software updates.
Automatic Security Updates – Established strategy for applying timely security updates.
Vulnerability reporting program – Actions encouraging the responsible reporting of suspected vulnerabilities or weaknesses in the system.
Security Expiration Date – Transparency on end-of-life policies and the provision of security updates.
"The Casambi lighting controls system is inherently secure by design, trusted today in a variety of sensitive applications from hospitals to air traffic control towers," said Mark McClear, General Manager of Casambi North America. "Receiving certification from ioXt is an important step towards affirming our ongoing commitment to network security at the highest level for both our customers and many stakeholders."
"The provision of cyber-secure technology is high on both our – and our partners' – agendas. Attaining ioXt certification for the Casambi platform is yet another milestone for us in the delivery of solutions and services fit to meet the evolving needs of smart lighting security. We want to ensure that our partners can work in highly secure environments, free to focus on increasing their value creation," noted Kari Metälä, CEO of Casambi Technologies.
The ioXt Alliance was established to build confidence in Internet of Things products through multi-stakeholder, international, harmonized, and standardized security and privacy requirements, product compliance programs, and public transparency of those requirements and programs. It addresses device vulnerabilities with independent researchers, such as passwords, network, Bluetooth, gateway, and cloud issues.