Funding Opportunities Through the IRA and IIJA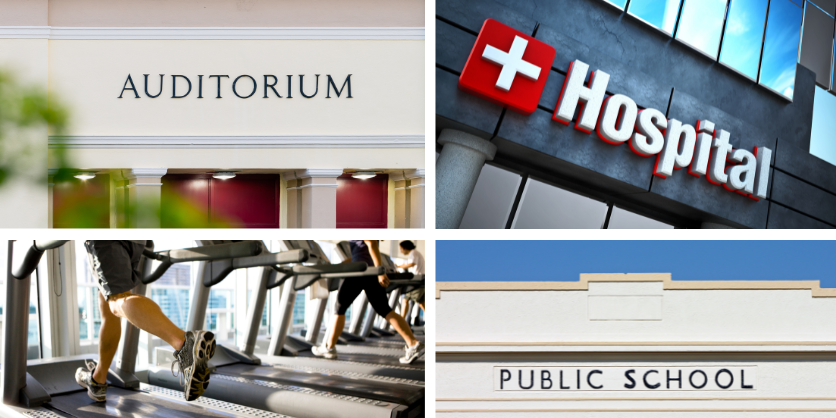 By William Blackley, LC
This is the second in a two-part series examining the Inflation Reduction Act and the Infrastructure Investment Jobs Act, and how, as building owners or facility managers, you can take advantage of these laws to upgrade your existing or new construction lighting. The laws also offer lighting agents the opportunity to serve as honest brokers in providing counsel to end-users. The first article reviewed the new laws and the tax incentives for energy-efficient interior lighting upgrades and can be found here.
(Images reflect potential eligible projects under IRA/IILJA)
While we are facing some challenging economic headwinds, there is good news for both for-profit businesses and nonprofit organizations with the passing of the Inflation Reduction Act (IRA) and the Infrastructure Investment Jobs Act (IIJA) for energy-efficient interior lighting upgrades. Not only are there resources for funding the upgrades, but improved lighting systems provide additional financial benefits through savings due to lower operating costs and reduced maintenance time.
In addition to tax incentives – LED lighting upgrades qualify for the 179D deduction, which is up to $. 60 per square foot if the project achieves a minimum of 25% energy reduction (50% for warehouses) – there are also many other funding sources that owners and organizations can tap into.
Funding Opportunities
Building-related tax incentives make up for about 14 percent of the total clean energy-related resources in the IRA. The IRA provides many tax credit opportunities — even for tax-exempt organizations. In addition to these tax credits and the IRA's changes to the 179D Energy Efficient Commercial Buildings Tax Deduction, organizations have other sources to help offset the costs of energy upgrades, new construction, and renovations. The following are a few funding opportunities from both the IRA and IIJA, broken down by tax-exempt and/or for-profit options.
Applicable to Both:
Tax-Exempt Organizations:
$50M through 2026 for this Department of Energy (DOE) pilot program providing nonprofits with grants of up to $200k for energy improvements in buildings, including lighting. Through this pilot program, the DOE will identify scalable models for energy-efficiency retrofits in both the nonprofit and commercial sectors.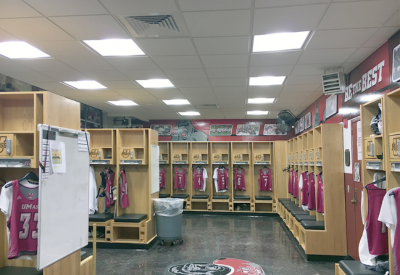 For-Profit Organizations:
Timing
To qualify for deductions, energy efficient upgrade projects must begin by December 31, 2024, and be completed by December 31, 2028. If the project starts after December 31, 2024, or finishes after December 31, 2028, then it must be carbon neutral. When considering projects that involve grants or loans, because of the many government agencies involved in overseeing these, application deadlines vary. Kenall recommends turning to a trusted partner in navigating these resources to help you take advantage of the opportunities they present.
Bill Blackley, LC, is the Senior Director of Marketing at Kenall Manufacturing and may be reached here . Kenall Manufacturing Co., a Legrand company, was founded in Chicago in 1963 and has built a reputation for durable lighting solutions of superior quality and exceptional value. Today, the company creates unique solutions for healthcare, cleanroom/containment, food processing, transportation, high abuse, and correctional lighting markets. Kenall luminaires are designed and manufactured in Kenosha, Wisconsin, and comply with the Buy American Act (manufactured in the United States with more than 50% of the component cost of US origin). For additional information, visit https://kenall.com/