Eurofase Promotes Paula Panchisin to VP/Sales-Home Improvement Channel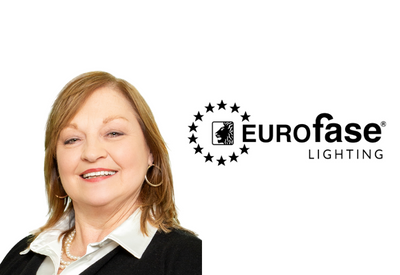 August 18, 2022
Toronto-based Eurofase has promoted Paula Panchisin to VP/Sales – Home Improvement Channel.
"Since joining Eurofase, Paula has proven to be an important asset to the company. Her knowledge, experience, and relationships in the Home Improvement Channel have been a large contributor to our success. We know Paula will continue to help us stay a strong leader in the Home Improvement Channel and we could not be prouder to have her on our leadership team," stated Tony Davidson, President of Eurofase.
Prior to joining Eurofase one year ago, Panchisin served as VP/Sales-Lowes Account for Florida-based Evolution Lighting for nearly 20 years.