Dickman Supply Acquires Lyons Electrical Supply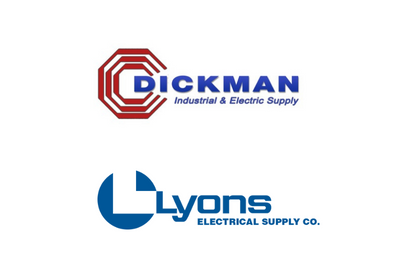 According to a report in the Sidney Daily News by Melanie Speicher, Ohio-based Dickman Supply has acquired family-owned Lyons Electrical Supply Company and Lighting Showroom, which has been based in Dayton for the past 75 years.
Founded in 1953 as Dickman Industrial Mill Supply, Dickman Supply Company serves customers from locations in Ohio (Sidney, Greenville, Celina, Marysville, and now Dayton). Dickman's Greenville showroom has been consolidated into the Lyons' location and will keep the Lyons name, personnel, and operating hours. The warehouse will be expanded to accommodate the increased inventory and delivery capacity.