Cooper Lighting Solutions Partners With BIMsmith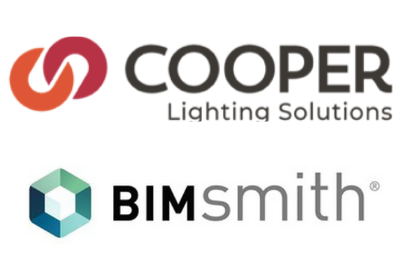 Cooper Lighting Solutions and BIMsmith, a building product research platform for building professionals, have partnered on a new suite of Building Information Modeling (BIM) resources for the architecture and design communities.
Together, the two firms will create digital product models for Cooper Lighting Solutions. The new digital assets, or BIM content, are custom-built to operate within Autodesk Revit, the leading BIM software platform. Representing key physical and performance data for lighting design, the new models are pivotal to equipping architects, interior designers, engineers, and other professionals to design with products by Cooper Lighting Solutions in their BIM projects.
As a result of the partnership, the Cooper Lighting Solutions BIM Library is also now available on BIMsmith Market, a platform for building professionals to perform product research.
"At Cooper Lighting Solutions, our dedication is to provide accurate, high-quality BIM content that designers truly want to use in their projects," said Rosalind Pumphrey, BIM Manager at Cooper Lighting Solutions. "We're thrilled to partner with BIMsmith to achieve this."
Benjamin Glunz, CEO of BIMsmith, added, "We seek to partner with brands who are undisputed leaders in their respective fields. Cooper Lighting Solutions is that and more, with a storied history of innovation in lighting and a product lineup to back it up."
To view the Cooper Lighting Solutions BIM Library, click here