2021 Q1 Pulse of Lighting Findings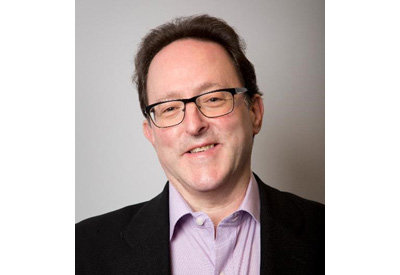 April 6, 2021
The first quarter of 2021 was an "interesting" challenge for those selling lighting and, at the end of the quarter, industry performance was projected to meet industry predictions made during the fourth quarter of 2020. Channel Marketing Group's 2021 Q1 Pulse of Lighting Report confirms a rollercoaster quarter.
What made the quarter so "interesting" was the challenges and opportunities that many are facing. Consider …
Many faced the impact of COVID-19 in January. As you may recall, COVID-19 transmission and hospitalizations were high in January. This impacted staffing issues for many as well as continued to restrict sales' access to customers.
February ushered in weather issues. This ranged from bitter cold and snow in traditional "winter" states to the "100 year" weather occurrence in Texas.
A number of distributors report strong quotations activity, especially for residential opportunities as well as commercial and industrial renovation projects, but …
Supply chain issues ranging from manufacturer production issues in the US to delays for those who source from Asia
And let's not forget about the plethora of price increases that were announced and implemented during the first quarter.
With this as a backdrop Channel Marketing Group conducted its Q1 2021 Pulse of Lighting survey, sponsored by William Blair, a leading equity analyst and private equity firm that follows the electrical industry. Over 200 distributor, manufacturer, independent manufacturer representative and lighting agent individuals shared their feedback regarding the lighting market. Those who responded, and requested, received a complimentary copy of the results. The report is available for $29 to others.
Key highlights include:
Industry sales were essentially flat with Q1 2020 but there are "haves" and "have nots". Some distributors and manufacturers are excelling with 5%+ growth whereas an equal amount are down more than 5%.
Distributors report growth in small to medium-sized projects, mostly focused in the renovation space, as well as they are experiencing growth for industrial lighting The large new construction market continues to nationally show weakness.
Acuity was called out as outperforming other conglomerates.
Distributor backlogs are up, an indication of sales activity coupled with project delays and manufacturer delivery issues.
All audiences project accelerated growth for Q2.
The industry experienced average price increases of 3-4% in Q1, with most increases only going into effect in mid-February or March, hence the entire rate of increase was not incurred.
Distributors shared their sales ranking of 7 different product categories.
Even though Q1 is typically the slowest quarter for the lighting industry, the flat performance in light of the supply chain disruptions, weather challenges that shortened the number of selling days, continued COVID-19 business interruptions and price increases is encouraging. With DISC reporting a forecasted strong year, the outlook for lighting is positive, albeit it will be in the renovation market for all sectors. The complete 2021 Pulse of Lighting Report is available for only $29.00. It will be emailed to you within 24 hours of payment.