Gaining Momentum & Marketshare: VEROZZA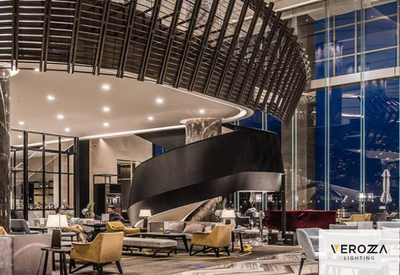 January 6, 2023
While the last few years have been tumultuous for the lighting industry overall, due to ramifications from the pandemic, one fledgling lighting company has been slowly and steadily building brand awareness and faithful clientele from both the high-end residential as well as the commercial lighting sectors.
Since signing an agreement to become the North American global partner of Swiss company NEKO Lighting, VEROZZA has been quietly ramping up its product line from its headquarters in Montreal, Canada. With the pandemic putting a global pause on in-person meetings at trade shows and sales rep road trips during 2020 and early 2021, the VEROZZA brand may have seemed to have been flying under the radar, but in actuality, it has been amassing a following of loyal customers who have specified the products and loved the results on their projects.
In 2021, VEROZZA appointed lighting veteran Eric Borden as President & CEO to expand the brand further. Borden has spent four decades in commercial (Halo, Juno, Teron) as well as residential (Sea Gull Lighting and Kichler) lighting — and that cross-category experience is something many of the company's lighting agents share as well. Familiarity with the unique needs of custom homebuilders and the commercial spec community has given VEROZZA an edge over the competition.
Offering a variety of high-performance lighting solutions to architects, engineers, interior designers, lighting designers, specifiers, and contractors, VEROZZA is increasingly becoming known for incorporating the latest developments in LED technology into its competitively priced product line. This is not a me-too strategy; there are distinct advantages and differentiators that make the company stand out.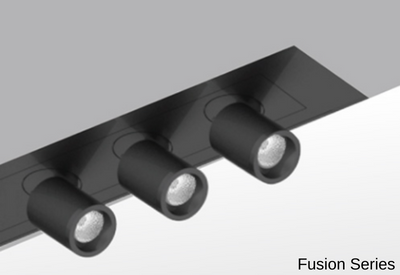 Borden points to the success of the FUSION Downlight Series, comprised of ultra-miniature recessed luminaires, as an example. With FUSION, it is possible to create a round beam from a line of LED downlights with high efficiency up to 2289 lumens for 22 watts at 104 lumens/watt. There is a complete product family for multiple applications: Fixed, Adjustable, Ambient Lighting, Wall Washer, Spotlight, and a Combo Down-Spot with Trim and Trimless.
The low-profile MODULINE magnetic track system is another stand-out. Fixtures attach magnetically into the 1-inch track for easy installation and design flexibility. The track can be surface-mounted, suspended, or recessed into ceilings or walls, allowing for designs not previously possible with traditional track systems. MODULINE fixtures can be interspersed to highlight and accent artwork, signage, or workspaces as needed for commercial, hospitality and restaurant applications.
The GAME and SUGAR surface and pendant collections have also been especially popular with specifiers due to their versatility: they can be ceiling- or wall-mounted as well as suspended; have diameters of 14, 18, 24, and 36 inches; and contain a microprismatic lens. GAME is offered in a choice of two finishes (Black and White), while SUGAR is available in four finishes (Black, White, Black and Gold, and White and Gold). "Not only do they perform well, but they have a low UGR glare rating," Borden stated.
In 2022, when trade shows returned to more normal levels in attendance, VEROZZA received a lot of positive attention from specifiers unfamiliar with the brand. "We exhibited at LEDucation this past spring in New York City. It was wonderful to have people stop by our booth from all over the world," Borden said, adding, "We were also at LightSpec West in California this fall, which was also very successful for us."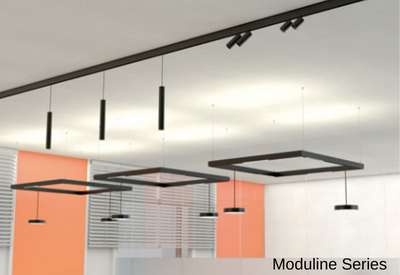 To bring the brand in front of the custom, high-end residential builder community, VEROZZA relies on its rep network and exhibits at the twice-yearly Lightovation-International Lighting Show in Dallas. AV integrators is another market that VEROZZA has targeted with success. "In this diverse world we live and work in, we see the importance of branching out," Borden remarked.
The hard work over the past few years is paying off. "I think we're getting there," he stated. "In our niche and in our world, we're gaining awareness." The company is also currently looking for a regional sales manager as well as expanding its rep network.
Shipping is fairly quick, coming out of Montreal as well as a smaller facility in New Jersey. For 2023, Borden forecasts continued growth in new products as well as enhancements to existing lines. "We'd like to extend our thanks to our current supporters and welcome new VEROZZA lovers."
VEROZZA is exhibiting at Lightovation (January 10-13) at the Dallas Market Center and at LEDucation (March 7-8) in New York City.