Company Snapshot: JLC-Tech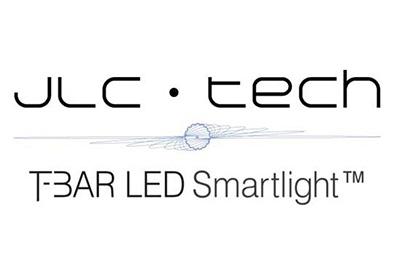 July 15, 2019
JLC-Tech designs and manufacturers lighting products utilizing LED technology, while abandoning tired and already overused standards for light fixture design. The company was founded in 2010 with one singular vision: to create unique and useful LED lighting fixtures. Consequently, they are dedicated to maximizing the energy saving qualities of LED's and marrying them to modern, creative and structurally integrated designs for commercial spaces.
The founders of JLC-Tech LLC have more than 40 years of combined experience in the international lighting industry and business management.
The JLC Tech flagship product, the T-BAR LED, is a prime example of their mission and dedication coming to life. Unique and innovative in concept, the T-BAR LED demonstrates how high-performance LED's can be utilized to create lighting fixtures that replicate and double as a building material, while distributing enough light for the desired foot candles in commercial spaces. The T-BAR LED is not just a light, but an integral part of the suspended ceiling assembly easily mounted into a new construction or retrofit during renovation.
Go HERE for more information.